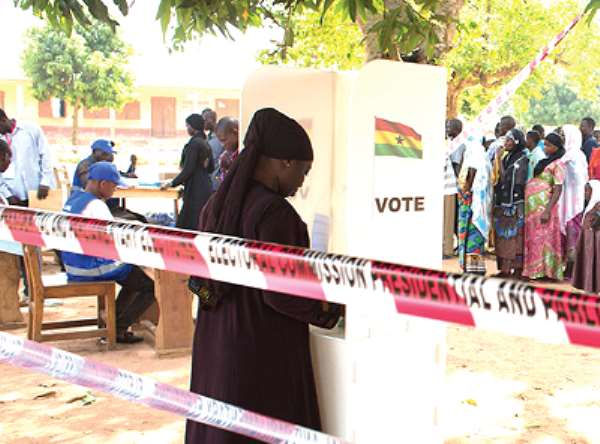 Fellow Ghanaians, this week has been very dramatic and comical going through numerous opinions and comments made by Ghanaians. Too amusing. I laughed "bassaa" and boisterously throughout the week. Ha.
As I listened to and read the many unedited versions of opinions from really "thick skulls" in this country with regards to the performance dispensed by the ruling party led by President Akufo Addo, I ventured to predict a huge defeat ahead of the government in this year's general election.
Apart from the practice of Kleptocracy, Kakistocracy, and perhaps, Gerontocracy, and making political witch-hunting their pastime, one other thing that is peculiar and familiar to the governing New Patriotic Party, NPP, is their nauseating sense of superiority and arrogance of competence. An English proverb says "humility, a trait, if claimed is lost".
Fellow Ghanaians, not only humility that is lost if one claims to be an embodiment of it. The same goes for knowledge, and every self-acclaimed righteous one is the evil of all the people.
In fact, there's a universal law that dictates how to pursue anything that an individual or group of individuals need by using the opposite gate. For instance, those who want financial capacity are advised to look for it in the opposite direction. That is, you don't go to the bank directly when you need money, you first go to the farm. There is a universally acknowledged fact.
However, it has become abundantly clear that the so-called titanic efforts, milestone, and monumental achievements chalked by the New Patriotic Party's government, have merely been animated, engineered, and oxygenated by one common interest: the winning of this year's election. So, as they claim they serve Ghanaians left, right and center, they continuously point to and remind Ghanaians of their performance and the need to keep them glued to the juice of power.
If not Dagbong Peace, they talk about, it is one-village-one-dam, one-district-one-factory, one-constituency-one-million-dollars, although they have woefully failed to provide "one-Ghanaian-one-common-sanitizer-and-nose-mask"!
But you see, "a man that is going to be involved in an accident by falling from the back of a donkey never sees its ears firsthand" Defeat has many symptoms and come in various forms and through many ways.
The "dunning-Kruger effect" that has plagued this government like the corona virus, is certainly one of them. And the government's latest display of unwarranted ego-stroking since the wake of the COVID 19 pandemic, is one of the many empty-boastings by the Akufo Addo-led administration which would ditch the NPP government into political abyss in this year's general election.
That's why the government is trying fruitlessly to seek for any foulest means to rig the upcoming election. Which is exactly why a new voter's register must be compiled despite the fact that, God Almighty Himself may not be in support of it and has unleashed virus upon the earth at this moment.
When I heard recently that the Electoral Commission says the much awaited election 2020 won't be conducted if new voter's register is not compiled, I threw a punch in the air. I thought it was an April fool day's joke! Walahi.
Fast forward. In English they say "don't be patting yourself on the shoulder, you may simply disjoint and dislocate it." And in his 20th century thoughts, Bill Cosby said "if you want to be heard speak up; If you want to be seen stand up; but if you want to be appreciated, shut up!
Unfortunately, many paid agents of unforgivable sycophancy of the ruling party, NPP, have broken to a kumbaya song in respect of the performance of the President lately. They praise President Akufo Addo's name to the highest heaven. They say he's the best thing that has happened to Ghana since independence. Yes, including Dr. Nkrumah, the country's first President.
The recent praise-singing of the President I chanced upon in the course of this week said and demanded this year's general election cancelled for President Akufo Addo to continue, judging by the performance of the President. I nearly wept in Fante. Walahi.
That nonsense highlighted the President's rather fake patriotism in the fight against the novel virus, and concluded that the President should be allowed to continue because our victory against the pandemic would be meaningless until other neighboring countries defeat the virus.
For the information of these trained sycophants, many right-thinking Ghanaians are even calling for the impeachment of the President for decapitating our dear country to cure its headache.
If governance is all about stealing Peter to pay Paul, who can't be a President? If governance is all about writing good speeches, some plagiarized, to woo the world by governing by word of the mouth, who can't be the best President in Africa.
Personally, the more I observe the President's "good works" closely, the more I debate myself unrelentlessly that, President Akufo Addo might stepdown for his trusted protege, Vice President Dr. Bawumia, to contest this year's election. My conjuncture is conjectured from the example of the global leader from South Africa: Nelson Mandela I believe President Akufo Addo is seriously craving to mimic.
Mandela had a global hype when he decided to step down after four years of governance. Of course, one of Mandela's greatest selling point that won him the global accolade of global citizenship, was his ability to forgive all Apartheid Lords and champions, a character trait (forgiveness) which has diminished and evaporated in the Akufo Addo's regime since its inception. Like King Geoffrey of The Game of Thrones, "bring me his head" has become the slogan of President Akufo Addo since he assumed office.
Majority of those who labored to foist and force him upon Ghanaians after he lost two presidential contests, were sidelined because of their perceived association with factions within the NPP other than Akufo Addo's.
As a result, I ponder wondrously whether President Akufo Addo can earn for himself that Ace leadership recognition globally if that is what he's targetting with his obvious unnatural giddiness?
Nevertheless, if it is that President Akufo Addo is really interested to misgovern this country for another four years with incessant borrowing, and not that he is seeking to replicate and duplicate the example of that global leader, Nelson Mandela in Ghana, why is he so proud of what he's done?
Perhaps, the assertion of our forefathers that "it is only the most susceptible to collapse and lost businessman who carries gold to the Ashanti kingdom to sell where gold is abundance, is what has been showcased here by the ruling New Patriotic Party, NPP under the stewardship of Akufo Addo.
Posterity shall be their greatest judge.
Let all those who are over-bloating and over-inflating President Akufo Addo's ego remember, that the devil became the devil because of over-ballooned ego. They would make the President the Lucifer of our time and clime.
President Akufo Addo should remember the story of the falling Angel. And that, those who are in the service of massaging his ego are not doing him any good. They have been calling for his cataclysmic political collapse and disaster, and no amount of any shabbily implemented campaign messages can rescue him.
In Book of Luke 14:11 we read: "For all those who exalt themselves will be humbled, and those who humble themselves will be exalted".
And Prophet Muhammad (PBUH), said "whoever dies free from these three things would enter paradise: arrogance, deceit, and debt."
The Qur'an culminates it all when Allah says: "I will turn away from My Ayahs (verses of the Quran) those who behave arrogantly on the earth, without a right, and (even) if they see all the Ayahs (proofs, evidence, verses, lessons signs, revelations, etc.), they will not believe in them…" (Quran; 7:146)
That's why those who pride themselves on "competence" and hit themselves on the chest for their achievements, would be losers in this year's election.
In shaa Allah.
Submitted By:
Abdul Hakeem Iddrisu,
The Young Prof.
(The Young shall gROW By the Permission of Their Creator)
You can contact Young Prof. on 0557762967.