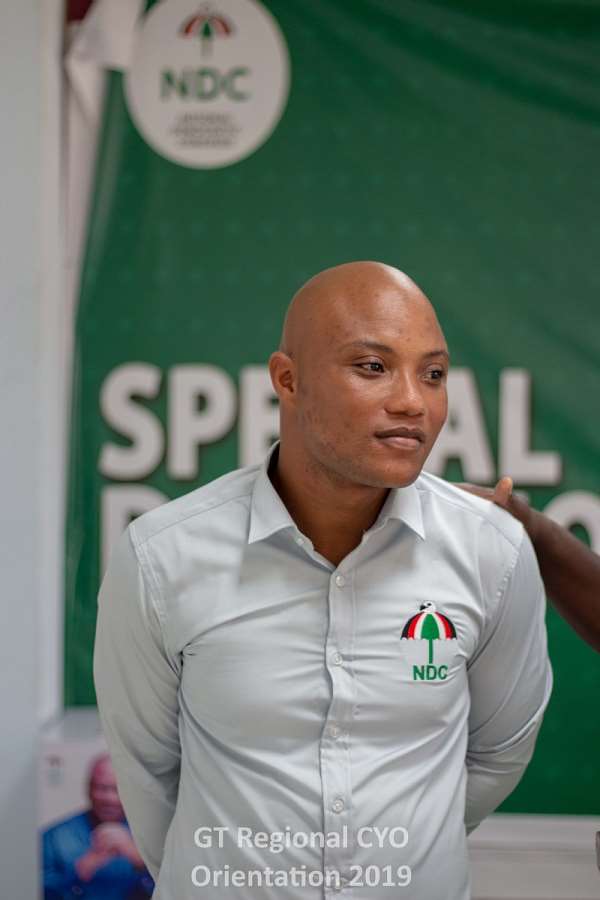 The Deputy Greater Accra Regional Youth Organizer of the National Democratic Congress, Amos Blessing Amorse has called on the Communications Ministry to negotiate a reduction in the cost of data for students studying online as a result of the shutdown of schools.
According to him the students and their parents are bearing extra cost they never budgeted for to purchase data in order to meet their class schedules online, saying 'most of the Universities are holding online classes and no student must be left behind because he/she cannot afford the cost of data."
"It is no fault of the government that the universities closed down...closing down the universities was a necessity and so if the Universities have migrated the students onto online portals to keep the students busy at home while government works around to banish the deadly virus, it'll be appropriate to reduce the cost of data for the students. Their parents never planned for this extra cost.
...Mind you parents are already spending much because their children are back home. After paying fees, they never anticipated that something like this will come up so government through the Communications Ministry must liaise with the National Communications Authority to work out something for the students," Mr Amorse stated in an interview.
He added that, if the Communications Ministry could order telecommunication companies to stop upfront deduction of Communications Service Tax and "the telcos obliged, then telling them to reduce the cost of data for students should not be something difficult for the Ministry to do".
"I agree that just as the telcos need to maximize profit in order keep them in business, the same way government too needs to generate enough revenue especially in this trying times that economies over the world are tumbling...but government must realize that we find ourselves in an unexpected situation so we must jaw jaw to find a middle ground. I think Governement offer announce tax incidents for these telcos in order for them to cover their losses due to the reduction," NDC Youth Organizer noted.
President Nana Akufo-Addo ordered the closure of all schools and universities in Ghana three weeks ago as his administration moves to stem the spread of the coronavirus pandemic.
"All universities, Senior High Schools and Basic Schools, i.e. public and private, will be closed from Monday, March 16 until further notice," the President said.
As a result of the closure and a subsequent announcement of lockdown of some parts of the country, University Authorities have decided to hold lectures online.