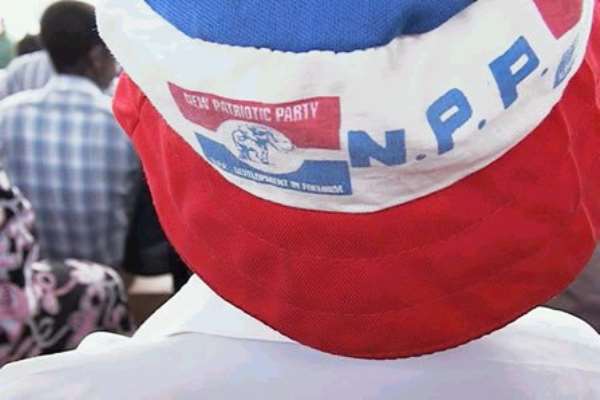 I have read and noticed with disdain in the media and from other well-wishers of the party expressing their utter resentment and scorn towards the interview granted by the Party General Secretary on Okay Fm morning Show dubbed"Ade Akye Abia" duly moderated by Kwame Nkrumah Ti kese3 concerning the upcoming Primaries. I want to state that if for any reason he(John Boadu) together with his unforeseen hands has taken an entrenched position for the election to be held this month then there's the caller on him to rescind such position. These times are not normal times as various Leaders across the globe have been saying. The Country is at a halt as the President and all other Stakeholders are trying to come out with clinical ways and measures to help deal with the pandemic.
In countries who are by statutes to have voted this month have all postponed it in the wake of this virus. In fact, your interview granted has suffered a backlash from some of the citizens in the country including your own Party faithful. If John Boadu hasn't been schooled on what the Coronavirus is then there are health expert within the party whom he can seek elucidations from. Look, we all are aware it's an internal election and that there are innovative ways of conducting the primaries as has opined on the morning show, but basically we are dealing with a virus which is airborne, contagious and what have you and on any day can cause harm and it is in this vein that health professionals and the WHO have advised all and sundry to "Stay home"...
Moreover, there are other candidates who as at now living on the shores of other countries in a bid to come out with money to finance their Campaign but Countries like the USA, Germany, Britain, together with Ghana has all closed their borders and subsequently rendered these candidates impassable. John Boadu shouldn't forget that these are also Party faithfuls who contributed financially in 2012 and thereafter to bring the party to the throne and any attempt to undermine these candidates who have sweat, palpitated to purchase a nomination form with a whopping sum of money and subsequently passed through vetting wouldn't augur well with your integrity and even on Judgement day... I'm aware that conclave meetings have been held with yourself and some candidates who seek to push the agenda of voting this month so as to ward off those candidates from participating.
Let the good works of the President achieved towards the Coronavirus remain..Do not let the Clergies whose churches have been locked down all in the name of this virus find disappointment in the heart of the president who won on the ticket of the Party..These Clergies could have also carved out with innovative ways of fellowship but they've been compliant with health expert's directives and that of the president. John Boadu, do not ever think other regions haven't recorded a case so you still want elections to be held in those places and for that matter, you put delegates, EC officers and other observers at risk.
The primaries can be postponed as we are all teaming up to help curb the spread and can be slated for either May ending or June but not beyond the Constitutional timeline. Those are the projected months estimated for the Coronavirus to wipe out.
Respected Council of elders and if to that extent the President of this country it's a call on you to consider all the above lights shed and advise John Boadu and The NEC to adopt a considerable timeline for the elections to be held.
Thank you,
Kobby Jones( Ex youth Organizer)
Kwabena Agyei(Ex dep.secretary)- 0509105121