Ghana, Russia To Establish Helicopter Training Centre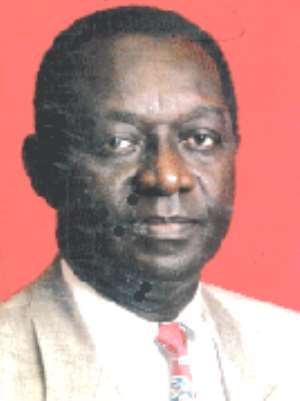 Ghana and Russia yesterday discussed modalities for the establishment of a sub-regional aviation training and helicopter servicing centres in Ghana.
The establishment of the regional helicopter training centre is intended to be a joint Ghana-Russian venture to service Russian helicopters in the sub-region, instead of sending them to Russia for servicing.
No such centre has been set up yet in Africa and four of such centres are planned for the continent.
Ghana's team was led by Dr Kwame Addo-Kufuor, the Minister of Defence, while the Russian delegation was headed by the Deputy Chief Director of the Russian Federal State Unitary Enterprise (RFSUE) and Special Advisor to the Russian Minister of Defence, Major-General Anatoly Isaikin.
Dr Addo-Kufuor's entourage included the Chief of Defence Staff, Lieutenant-General Joseph B. Danquah, and the Chief of Air Staff, Air Vice Marshall Julius Boateng.
Accompanying Major-General Isaikin were the Russian Ambassador to Ghana, Mr Valery Olov, and five officials of the RFSUE, which is also known as the Rosoboronexport.
Also discussed during the meeting was the supply of military products to the Ghana Armed Forces and the strengthening of bilateral co-operation along the lines of an earlier agreement between China and Ghana which resulted in the construction of the new Burma Hall and Library Complex.
Major-General Isaikin acknowledged Ghana's active participation in peacekeeping efforts in the sub-region and other parts of the world and said his country was willing to help in that endeavour.
He also stressed the importance of the aviation training and the helicopter servicing centres to Ghana.
With regard to the supply of military equipment to Ghana, he said Russian experts were ready to commence negotiations on the issue.
Dr Addo-Kufuor, on his part, expressed gratitude to the Russian government for inviting him to attend an air show in that country last year.
He said he was impressed with the high standard of the Russia Air Force and the efficiency of its aircraft and expressed the hope that the Ghana Air Force could tap into the experience of the Russians..
Dr Addo-Kufuor observed that Russian aircraft were the preferred choice for peacekeeping all over the world and thanked the Russian government for the decision to establish a sub-regional aviation training and helicopter servicing centres in Ghana.
He noted that in the 1960s and 70s, Ghana and Russia were development partners and co-operated on many issues and said the collaboration needed to be revitalised.
After the discussions, the Russian delegation began a day's visit to inspect facilities at the Takoradi Air Force Station, based upon which they would submit concrete proposals for the start of the project.