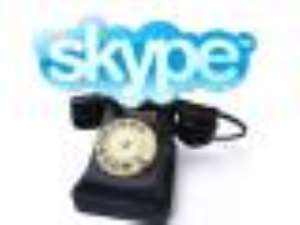 Skype Goes for Broke
The Web-calling outfit owned by eBay is offering free PC-to-phone calling in North America in order to hit growth targets
Using Skype's bargain-basement phone service just got even cheaper. Skype customers can now make calls from personal computers to landline or wireless phones within the U.S. and Canada for free, instead of the usual 2 cents a minute. But what comes as great news for consumers may be a sign Skype's growth is falling short of its parent's expectations. The Web calling company was acquired by auction giant eBay (EBAY) in October for $2.6 billion. Advertisement
The new pricing scheme is aimed at stepping up growth of the North American user base and fending off increasingly vicious competition. At least one analyst speculates the move is an indication Skype is behind schedule in reaching targets outlined at the time of the eBay purchase.
Skype founders Niklas Zennstrom and Janus Friis and other Skype owners and executives stand to get a windfall of about $1.5 billion if certain growth targets are met in the coming years. EBay hasn't specified what the goals are, but they center on sales, gross margin, gross profit, and the number of active users of Skype's service.
SATISIFED MANAGERS. User growth may be 20% to 25% behind plan, according to estimates by Albert Lin, an analyst with American Technology Research. Although Skype's software has been downloaded more than 300 million times, many users have downloaded the application to multiple devices. As a result, Skype now only has some 40 million regular users, he estimates. Unless Zennstrom and Friis rev that number up to 100 million by yearend, they might have to forgo a chunk of their bonus, Lin says. Skype also could extend its free PC-to-phone calling offer to other areas, including Western Europe, he says.
Skype says it's pleased with growth and denies more price cuts are in the works. "We are not planning on expanding the promotion," says Henry Gomez, general manager for Skype in North America. "We are very, very satisfied with the growth, it's been flying."
That growth could come down to earth, though, as rivals Yahoo (YHOO), AOL (TWX), Microsoft's (MSN) and Google (GOOG) offer more free Web-calling services. AOL just announced a major redesign of its TotalTalk Web-calling service, providing users with free phone numbers and free incoming calls from regular phones. Skype charges nearly $13 for a three-month subscription to a comparable service.
PROFITS MIA. The May 15 announcement is "a direct response to AOL," says Jon Arnold, principal at Web-calling consultancy J Arnold & Associates. Other providers of Internet-based calling, including Verizon (VZ), are also lowering call prices(see BW Online, 05/05/06, "Verizon's VoIP Offensive").
Another casualty of the Internet-calling price wars, of course, is profitability. "The [100 million users] goal is achievable," says Lin. "It's all a question of, at what price." Analysts forecast that Skype will book $200 million in sales this year. That may need to be revised as the SkypeOut PC-to-phone service -- one of the few paid services the company provides -- becomes free in North America. About 5 million of Skype's active users, or 12.5% of total customers, live in the U.S. and Canada, Lin estimates. Skype believes the promotion won't affect the revenue targets.
And just how Skype will goose sales remains uncertain. By Lin's estimates, Skype generates about an average 9 cents in sales a month per customer. While Skype has been steadily increasing its revenues per subscriber, its journey to breakeven -- especially if the company makes some of its paid services free -- could take years.
SHADOWY STRATEGY. Analysts are becoming increasingly perplexed about exactly how eBay plans to make money off of the Web-calling outfit. "I don't understand what their strategy is, why they want more unpaying customers that add more cost to their network," says Stephan Beckert, an analyst with telecom consultancy Telegeography. "They just want to be Santa Claus."
One possibility: Skype may be on the verge of moving to an ads-based business model, Beckert says. But the company continues denies having any plans to run ads. "It's really about turbocharging our growth and solidifying our market position here before others catch on," says Gomez. The company's executives say they hope to acquire a loyal customer base to whom to they can sell premium products, such as ringtones and business Web-calling services(see BW Online, 05/03/06, "Skype Piles It On").
Meanwhile, Skype's per user costs could mount as the customer base rises and it becomes subject to greater regulation, Beckert says. For instance, the company, whose service is currently unregulated, could be asked to route 911 calls -- a feat it currently doesn't and can't perform. Such regulation would add to the costs for Skype -- and its new owners