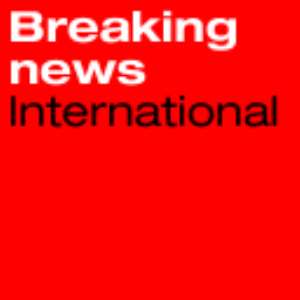 VIENNA, Austria (AP) - European nations on Tuesday weighed adding a light-water reactor to a package of incentives meant to persuade Tehran to give up uranium enrichment - or face the threat of U.N. Security Council sanctions.
Senior diplomats and European Union officials said the plans were being discussed by France, Britain and Germany as part of a proposal to be presented Friday to representatives of the five permanent U.N. Security Council members. The diplomats and EU government officials spoke on anonymity because of the confidential nature of the information.
In Washington, State Department spokesman Sean McCormack said a ``package' was being prepared for Iran's consideration that would give Tehran a choice between intransigence and a ``pathway of cooperation.' He declined to say whether a light-water reactor would be offered to Iran.
McCormack said Tehran would be required to halt its program of enriching and reprocessing uranium on Iranian soil. ``We and other do not want the Iranian regime to have the ability to master those critical pathways to a nuclear weapon,' he said.
There was no immediate comment from Tehran on the reported package.
Those in Europe who spoke to The Associated Press emphasized the possible offer was tentative, complex and depended on demonstrated good nuclear behavior by Iran over a protracted time.
``It's much more complicated than simply saying the EU is going to offer light-water reactors' to Iran, said one European government official, declining to elaborate.
A French official suggested everything depended on Iran's readiness to discuss details in new negotiations between the Europeans and Tehran, and said it could take years to build any such facility.
``We are not going to offer them a finished reactor,' he told the AP. ``For the moment, one can only identify large general categories (of cooperation) and only if they say that they are interested ... can we start to discuss the details,' he said. ``Otherwise, we are putting the cart before the horse.'
A light-water reactor is considered less likely to be misused for nuclear proliferation than the heavy water facility Iran is building at the city of Arak, which - once completed by early 2009 - will produce plutonium waste.
Still, light-water reactors are not proliferation-proof, because they use enriched uranium as fuel. While uranium enriched to low levels cannot be used in a weapons program, it can be processed to make highly enriched ``weapons-grade' material for nuclear warheads.
Iran recently managed to produce what is believed to be its first batch of low-enriched uranium. Concerns were heightened last week by the revelation that International Atomic Energy Agency inspectors found traces of uranium enriched to levels higher than used for fuel - although not yet weapons-grade - at a former research facility linked to the Iranian military.
Fears that Iran's nuclear program could be used to make weapons are at the center of international attempts to strip Tehran of ambitions to enrich uranium domestically. Any European offer of one or more light-water reactors would have to be conditional on Iran setting aside its enrichment plans and accepting foreign deliveries of low-enriched uranium for fuel - something it has steadfastly rejected.
Washington has been at the forefront of moves to pressure Iran to give up domestic enrichment and has in recent months swung behind a proposal from Moscow to provide Tehran with fuel-grade uranium produced in Russia.
The United States was behind a similar offer to North Korea in the 1990s, when it proposed building two light-water reactors if Pyongyang gave up a plutonium-producing heavy water research reactor.
The offer was frozen in 2002 - and ultimately withdrawn - after the United States claimed North Korea had embarked on a second, secret weapons-development program.
John Bolton, the U.S. ambassador to the United Nations, appeared to confirm the existence of the tentative offer, but said ``it will be made as part of a package of carrots and sticks,' adding that all components were subject to approval by participants at the London talks this week.
``It will be only when the entire package of both halves is put together that we will be prepared to express an opinion,' he told reporters.
Bolton has been a key proponent of tough Security Council action unless Iran renounces enrichment, including a militarily enforceable resolution packing the threat of sanctions. However, the United States last week agreed to a new European effort to entice the Iranians back to the negotiating table in an attempt to secure Russian and Chinese backing for tough council actions.
In the latest sign of persisting differences with the United States, Russian Foreign Minister Sergey Lavrov said Tuesday that Beijing and Moscow will not vote for the use of force in resolving the nuclear dispute.
Lavrov, in a visit to Beijing, said Russia and China hold identical positions on the nuclear programs by Iran and North Korea: Both disputes require diplomacy, not force.
In a gesture to Tehran, Lavrov also said Iranian President Mahmoud Ahmadinejad will attend a summit next month in Shanghai of leaders from Russia, China and four Central Asian nations.
``We cannot isolate Iran or exert pressure on it. Far from resolving this issue of proliferation, it will make it more urgent,' Lavrov told reporters. ``Russia and China will not vote for the use of force in resolving this issue.'