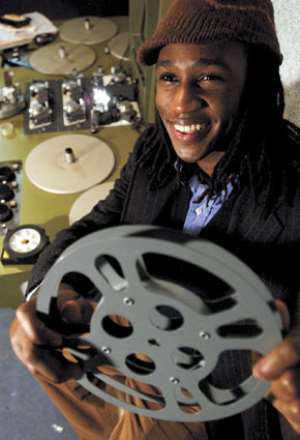 The first ever Pan-African Festival of Documentary films has been launched at a ceremony in Accra to project Africa in a more positive way to the international community.
The event, dubbed "Real Life", is meant to bring together documentary films that are based on the histories of the people of Africa and Africans in the Diaspora.
Filmmakers, scholars, students and film enthusiasts are expected to come together and be inspired to address the arts, politics and social issues relevant to the Pan-African world.
At the function, the Associate Professor of Tisch School of Arts at the Department of Drama in New York University, Prof. Awam Amkpa, said the choice of Ghana for the project was justified because the country had a long-standing documentary in African tradition, adding that "even prior to the country's independence, the colonial administration used documentary as part of its propaganda machinery in its civic, health and education programmes."
He stated further that "Ghana was also the first country south of the Sahara to create a film and television school, that is the National Film and Television Institute (NAFTI), which provides an essential forum for the documentation of West African films".
He said the festival, which is part of a newly inaugurated West African documentary forum on film production, post production, archiving and scholarly organisation, was dedicated to producing and documenting knowledge on contemporary African and African Diaspora issues through films.
Prof. Amkpa, who is also a playwright and director of films, said the Real Life event would engage in a number of activities including debate on central issues related to documentary, conference or seminars which would feature scholars or filmmakers, training sessions by NAFTI, publishing of newsletters to link documentary filmmakers from West Africa, creating media library and other projects.
A Senegalese filmmaker and journalist, Mr Malik Sy, stressed the need for politicians and businessmen to support the programme to enhance its success.