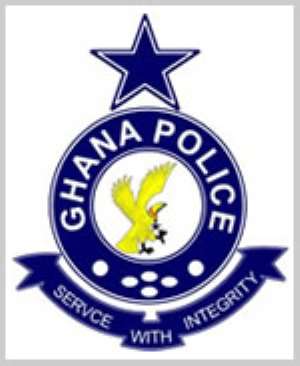 Professor D. K. Agyemang of the Social Science Department of the University of Cape Coast (UCC) has called on the Police Administration to consider changing the black uniforms worn by police personnel.
He observed that the black uniform could be extremely uncomfortable and unpleasant to wear for the kind of jobs the police performed in a hot temperature zone such as Ghana.
Prof. Agyemang was speaking at the induction of new executive of the UCC branch of the Association of Police Officers on Campus in Cape Coast at the weekend.
He suggested that the black colour and the texture of the police uniform must be changed to a lighter colour and texture to make working in the uniforms more comfortable.
He said the government should also work to improve the working conditions of police personnel by providing them with more decent housing facilities and salaries to motivate them to give of their best.
Prof. Agyemang urged the police administration not to frustrate policemen and women who wanted to further their education.
The outgoing President of the association, Mr Zenge Cyprian Macarthy, called on police men and women to work to improve their image and ensure that the security of the country was preserved.
He asked members to ensure the continued existence of the association. The association elected Mr Edward Obeng as President, Joe Appiah, Vice-President, Opoku Agyemang, Organising Secretary, Aggrey Baforgo, Secretary, M.K. Asiedu, Press Secretary, and Bridget Dzakpasu as Treasurer.