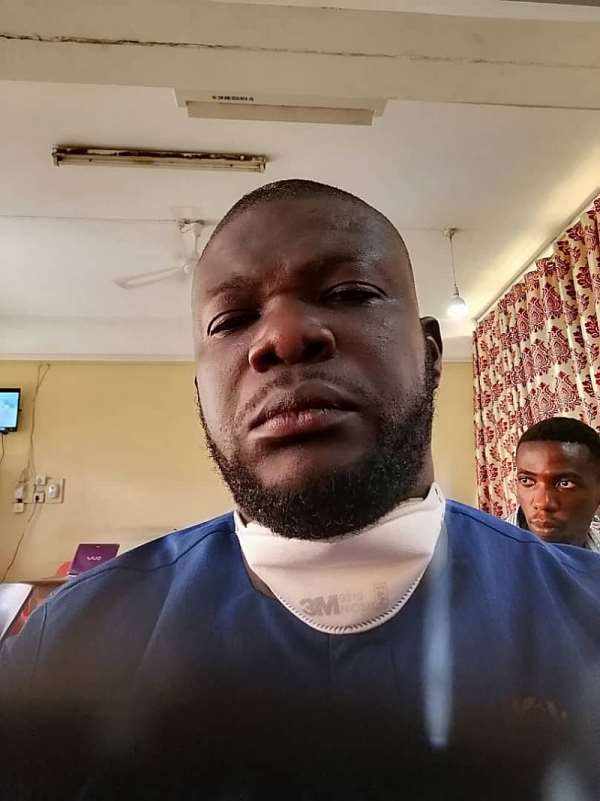 The District Chief Executive (DCE) for the Afigya Kwabre South in the Ashanti Region Hon. Christian Adu-Poku (APC) has been attacked by some policemen believed to be with the Tafo Moro market police command.
Narrating the incident on Otec FM's afternoon political talk show dubbed "Dwaberem", on Tuesday, March 31, 2020, Mr. Nicholas Amoah, the Personal Assistant to the DCE, explained that he and his boss together with media men were on their way to deliver PPE's to some institutions and individuals especially to the security personnel who were at post within the District.
According to him, on their way, they met a police patrol pickup loaded with people. The DCE in an attempt to inquire about why the car was loaded with such people which is contrary to the President's directive on social distancing, two of the policemen whose name were mentioned as Insp. Asare and one another questioned Hon Adu Poku of his identity which his boss (DCE) revealed but did not go down with the policeman who seemed to be angry already.
The policeman got so mad when Hon. Adu Poku revealed himself as the DCE and all of a sudden started attacking him, Amoah told host of the Dwaberem show Prince Nii Ade (Dr. Cash).
He gave my boss some dirty slaps and bunches till pulp, he added.
One of the media men who were with a team in an attempt to video the incident was also not spared and got his camera seized.
Nicholas Amoah added that an official complaint had been lodged at the Central police station. As at the time of filing this report, the DCE was on his way to the Afrancho Government Hospital for treatment.
Meanwhile Dean of MMDCE's and DCE for Sekyere Afram Plains Hon. Joseph Owusu (Hon. Odenkyem) has condemned the incident and has called for calm as he believes the law should be allowed to wok.
He, however, called on all to adhere to the directive by the President to stay at home and stay safe.
---OtecdfmGhana.com/Gyamerah Louis