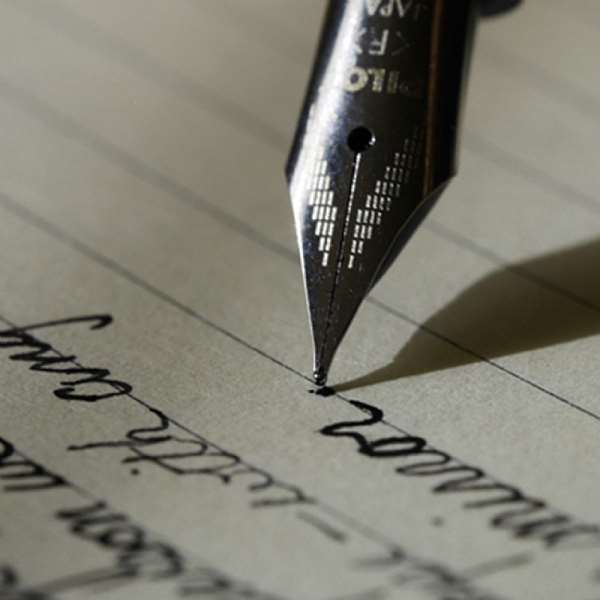 "For in this hope we were saved. But hope that is seen is no hope at all. Who hopes for what he already has? But if we hope for what we do not yet have, we wait for it patiently." (Romans 8:24-25 NIV).
My motivation for writing this article about hope came from a challenge by Rev. Marty Vershel, my senior pastor at First United Methodist Church, in Missouri City, Texas USA. During the Sermon last Sunday, the pastor challenged the congregation to say or do something that brings hope to others. His sermon was based on Jeremiah Chapter 32 where Jeremiah bought a field or land in the midst of dire conditions faced by the people of Judah. This is my response based on the same Bible text.
Judah, the southern kingdom of Israel, was on lockdown. It was a dark period of despair, gloom, and hopelessness. Its capital city, Jerusalem, was under siege by the Babylonian King Nebuchadnezzar and his strong army. The Babylonian army had surrounded the city so that no one could enter or leave. This caused severe famine and suffering in Jerusalem with no help in sight. (The northern kingdom of Israel, made up of the ten tribes, had already been captured by the Assyrians).
Meanwhile, the Prophet Jeremiah had been "quarantined" or "isolated" in prison in the courtyard of Zedekiah, King of Judah. Jeremiah's crime was that he spoke the truth that the Babylonians would defeat Judah and take the King and the people into captivity for a period of time. King Zedekiah did not like to hear the truth. He considered the truth as toxic and infectious and that Jeremiah needed to be isolated to prevent him from spreading the truth in the city for fear that the people might contract the truth and weaken their morale to fight against the Babylonians.
In the midst of this personal and national turmoil, God's word came to Jeremiah to buy a field or land. God revealed to Jeremiah that the son of his uncle would come and present a real estate deal to him because, in accordance with their tradition, Jeremiah had the first right and duty to buy it. When his cousin presented the real estate deal to him, Jeremiah accepted and bought it. He paid the price, signed and sealed the deed and had it witnessed. He then gave the deed of purchase - both the sealed copy and unsealed copy – to another person in the presences of his cousin from whom he bought the land, the witnesses who signed the deed, and all the Jews in the courtyard. Jeremiah gave instructions to that person to put copies of the deed of purchase into a clay jar so that they would last long. Jeremiah revealed that God had told him that houses and fields would be bought again in the land of Judah (Jeremiah 32:1-16).
The public display of what could have been a private, family matter was a signal to all the people in the courtyard that there was hope for Judah. The man many refer to as the "Weeping Prophet" became the messenger of hope at a time when hopelessness ruled the land of Judah. There were so many risks and uncertainties surrounding the purchase of the real estate at that time. With the impending doom of the Babylonians conquering the city of Jerusalem and taking people captives, who knew how the Babylonian King would administer land ownership in Judah? For example, would the conquerors confiscate all the land in Judah and reallocate same to Babylonians and other loyalists of King Nebuchadnezzar? Would King Nebuchadnezzar impose huge property tax on the land making it too costly for a person to own or hold title to land?
For Jeremiah, buying the real estate demonstrated normalcy in the midst of chaos. It demonstrated hope for the future and a signal to all those in the courtyard that there was hope for Judah. It also demonstrated that whatever was about to happen to Judah would have an end and that the people of Judah would come back from captivity one day to inherit their land.
Hope is important. Without hope, many of us will be too miserable to live. We need hope to keep us going. As it was in the days of Jeremiah, and in the days of the Apostle Paul, so it is in our days. That was why the Apostle Paul identified hope, along with faith and love, among the greater or more excellent gifts Christians should desire, with the greatest of all being love (1 Corinthians 12:31; 13:13). Hope in God is to be desired and cherished at this time. The whole world needs hope rooted in God. We need hope in God that our suffering would end, and that God would protect us from illnesses, sicknesses, diseases, and premature deaths.
With this hope, as much as it is feasible and within the law and policy, those who are able should buy real estate, establish business, build a career, go to school, learn a trade, and live their lives. While we do so, we should remember that it was sin that caused God to send the Babylonians to punish Judah. We need to ask God for forgiveness of our sins. If we confess our sins and ask God for forgiveness, He will forgive us and heal our land. Nothing is too difficult for God.
In spite of our present difficulties, our hope still remains in the God of Abraham, the God of Isaac, and the God of Jacob. He is The Great I AM who was, who is, and who will forever be, the Almighty God. It is He who keeps diseases away from us and heals us (Exodus 15:26). Let's keep hope alive, and let's hope and pray and wait patiently that God would deliver us from all forms of evil.
Prayer is the key. May God grant us the grace to seek Him daily through our prayers.
Dr. Daniel Gyebi, Attorney-at-Law, Texas, U.S.A., and Founder, PrayerHouse Ministry, Kumasi, Ghana.
PrayerHouse Ministry is dedicated to providing a quiet facility for Christians to pray individually by themselves without any intermediary priest, pastor or any other person. This is a free service. No money is demanded or accepted. One facility is located at Kyerekrom / Fumesua, near Building and Road Research Institute Offices, one mile off the Kumasi-Accra Road and next to a house called Grace Castle. If you are interested, please contact Agnes at 054-7498653. Another is located at Kantinkyiren, at the junction of Kantinkyiren and Konkori, off the Kumasi-Obuasi Road, branching left at Trede junction. Contact Kwadwo at 020-8768461 / 0246-989413.