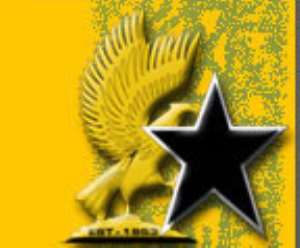 Ghana Commercial Bank ('GCB' or 'the Bank') has performed poorly since 2001 and this has resulted in sub – optimal returns for the investor. This lackluster performance has been more pronounced since 2003.
The lower valuation given to GCB on the Ghana Stock Exchange is indicative of the low expectations for GCB's future fortunes.
The operational performance of GCB has been deteriorating.
Performance indicators confirm a sharp decline in the operations of the Bank. Of particular concern is the high cost income ratio of 77 per cent which ranks shows GCB as one of the most inefficient banks in the country.
There is a view that government exerts a disaproportionate amount of influence in the bank which are often not in the best interest of other shareholders.
GCB is managed like a state enterprise with very little regard to profitability and enhancement of shareholder value. The response to GCB's present predicament should be a re- orientation of the bank to meet the expectations of investors on the Ghana Stock Exchange. Serious consideration should be given to reconstituting the board of directors and revamping team.
Investment Summary
GCB's average annual return since 2001 has lagged behind that of SCB, SG-SSB, and the Databank Stock Index. The likely reason for this is the bank's inability to deliver adequate returns for shareholders. GCB's market share has fallen precipitously in nearly all segments. Share of total assets have fallen from 26 per cent in 2001 to 16 per cent in 2005.
Pre- tax profit market share has declined from 25 per cent in 2001 to 14 per cent in 2005.
The three other banks have lost a total of only 5 per cent of share in the pat 4 years compared to GCB's loss of 10 per cent.
During the period between 2001 and 2005, GCB's profit after tax declined 24 per cent compared to a 115 per cent increase for SCB, an 8 per cent increase for SG-SSB, and a 59- percent increase for Barclays Bank.
Return on equity for GCB has declined from 61 per cent in 2001 to 19 per cent in 2005 which compares unfavorably to SCB's return on equity of 54 per cent in 2001,, 60 per cent in 2005 and SG-SSB's return on equity of 47 percent in 2001 and 26 per cent in 2005.
Return on earning assets in 2005 stands at 2.3 per cent for GCB, 4.9 per cent for SCB, 5.8 per cent for BB and 3.6 per cent for SG-SSB.
Income per employee was 59 million cedis for GCB, 387 million cedis for SCB, 388 million cedis for Barclays, and 141 million cedis for SG-SSB. Cost income ratio was 77 per cent for GCB, 46 per cent for SCB, 42 per cent for Barclays, and 65 per cent for SG-SSB.
on- performing loans as a percentage of gross were 15 per cent for GCB, 5 per cent for SCB, and 11 per cent for SG-SSB.
All these confirm one thing; GCB is in decline. These are but a few of the symptoms of the malaise that currently exist at GCB.
Ghana Commercial Bank is in urgent need of surgery to arrest the operational decline of and restore investor confidence in the bank.