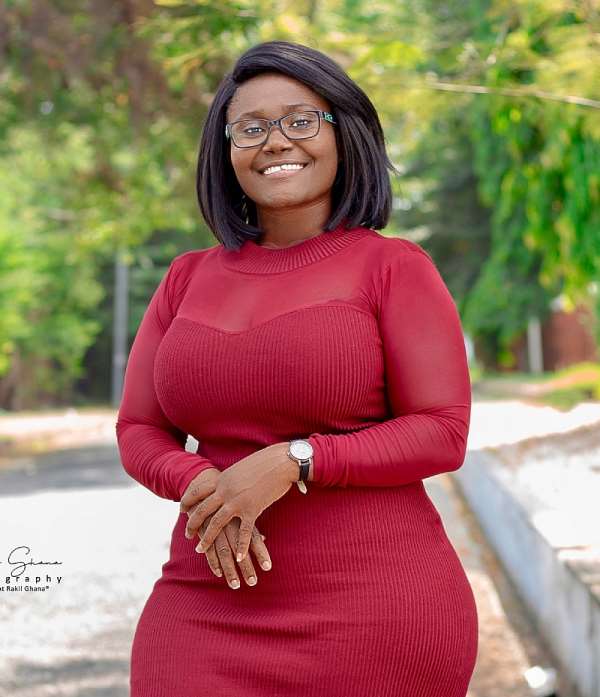 We are not in ordinary times and everybody is trying hard to find refuge till this storm of destruction that is currently crippling the world passes by. Individuals are making plans to be safe and governments are putting measures in place to save situations. Humanity is just on a cry for the earliest redemption – an end to these dark days. Generally, the uncertainty about the future of humanity is growing and for those on the margins, the picture is that of a hopeless one.
This is not just an account of my thoughts on how the Covid-19 pandemic with all its offshoot predicaments are breaking down the less privileged of our society, it is but largely a reflection on my sleepless nights anytime I try to think about the streets.
Everybody is trying to wash and sanitize his/her hands, change his/her dresses as often as possible, follow all the preventive measures, stay calm and focused and stay at home. Here brings to light the questions; What about the homeless? What about the street child? What about people who sincerely do not have any help in these times? Who cares about them? To whom shall they go for support in these difficult times? What will the child who depends on the stranger and traveler to get a dime for bread do, now that there is lockdown or restriction on movements?
To an undeniable degree, the streets as we know is a home to millions if not a billion of the world's population. Every country or city have its own share of how the streets serve as home to the less privileged. Even before these times that we are all under the threat of the deadly virus, Covid-19, there has always been a call to individuals, governments, religious and non-profit organizations and corporate bodies to turn helping hands to the less privileged in our societies especially on our streets. Though a lot has been done, there is still more to do; a lot more than ever, especially in these difficult times of the world.
Society as a whole bears a burden of responsibility to help the homeless especially in these times. This is because like the very profound African philosophy of family-hood known as the Ubuntu philosophy, the homeless or street-dwellers are there because we are. Yes, Ubuntu tells us that "I am because we are" and or "we are because I am" and so how can one person be happy if the others are not? For we are people who believe in the universal bond of sharing that connects all humanity. Thus, how can we be safe and secured and happy away from the bows and arrows of the deadly pandemic if others who live on the street are not? No. this is not the spirit of our connectedness.
Aside the reason of the universal bond of sharing that should push us to turn a look at the less privileged on our streets in these moments, a sense of pity for the poor and homeless should touch us. We must remember that not all who end up homeless – on the streets are responsible for their predicaments. Often times, society itself is to be blamed for their plight and as such in moments like these, society must offer a helping hand. In her book, "You Can't Keep a Good Woman Down", Alice Walker (1944 - ) wrote, "Not everyone's life is what they make it. Some people's life is what other people make it." This is the story of some of those who live on our streets, for some ended up there because of other people or the society. Their life on the street is not what they wanted, it is as a result of how others ruined it for them. For instance, an orphan who runs to the street to find comfort and refuge away from the harsh treatments by family members cannot be blamed for becoming a street child. This sense of pity must strike us all to support the less privileged on our streets in this hard time.
We have all realized that there are no exceptions with the virus so things need to change for when you are in a dark place, it is always right to keep the lights on. The world is dark now especially for the homeless as a prime measure to fight the virus is the "stay home" module. This brings to bare the question of where the homeless will be in this times of lockdowns around major cities of the world that are highly threatened by this pandemic. What is very human to do now is to come together in these times of crisis and support the less privileged on the streets. Prior to this pandemic, few NGOs and individuals step in to feed or support these street-dwellers and as good as it is we must do more of it in this times.
Our streets are now empty and whose hand will the street child beggar hold to get a dime for bread? But before I ask where from this plague that leaves us no comfort, no families, no freedom and food, I want to tell you what we can do to save others as we save ourselves. It is better to die doing good than do live in evil. We cannot but to extend our hands to the less privileged now. As an activist, I say more needs to be done to reduce the risks for those living on our streets be it in terms of their contact with the virus or their survival in these had times of partial, complete or possible lockdowns. This pandemic is a loud call on us to shelter and house homeless people in a safer and cleaner place.
As major streets across several cities in the world adjust to the period of closed doors, community support of the less privileged particularly street children is needed more than ever. Governments must come out with new policies or initiatives that will aid the living of the homeless and the helpless. Religious bodies must take up their call to charity and return to the root of humanity and spirituality which is love for the less privileged. Corporate bodies, non-governmental organizations, and individuals must come out to do what is needful in making life bearable for the poor and needy. This is the time for charity-based organizations to come out together to work to reach out to the poor and needy on our streets.
This is not just my concern about the streets, it is my call to all to understand the times and turn a helping hand to the poor and needy on our streets. This is because, across these empty streets, tears are the poor man's drinking water, bitter is the taste of the homeless child, lost are the hopes of the street beggar, and ceaseless are their sleepless nights. Scary enough a situation it is, the land yonder the gutters where they sleep are becoming burial grounds. Therefore, they now need your help more than ever!