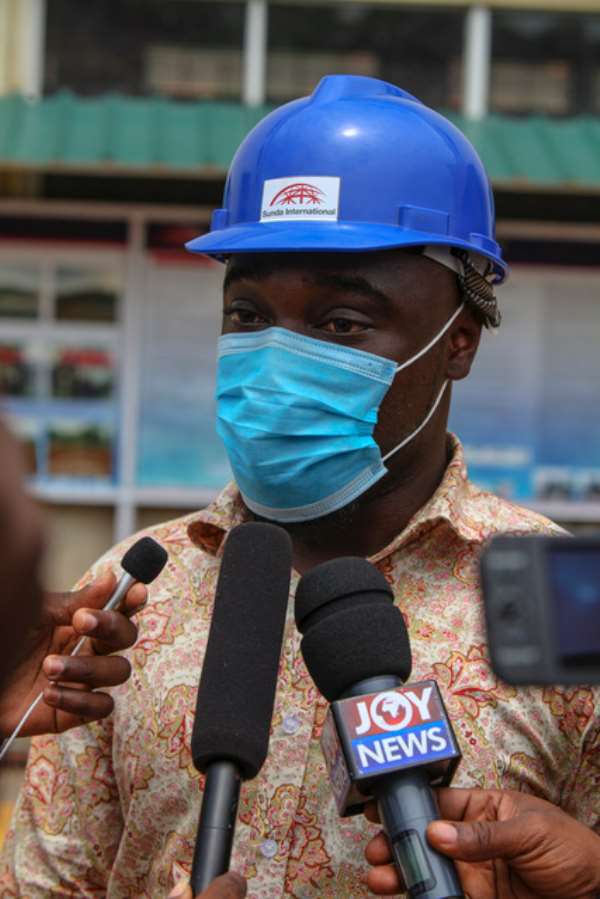 As part of measures to prevent the spread of the deadly coronavirus, Sunda Ghana, a subsidiary of the Sunda International Group, is intensifying its safety and personal hygiene efforts.
Visitors, staff and customers arriving at its three manufacturing plants are being made to strictly comply with safety measures such as temperature check, hand sanitizing, hand washing, among others.
Persons who visit the three plants namely Sunda Ghana Baby Diaper Factory, Sunda Ghana Investment Company Limited and HomePro Company Limited - with a body temperature above 37.8 are being barred from entering their premises.
Trucks and other vehicles arriving at the factories, especially those from neighbouring countries are vigorously sprayed or disinfected before being allowed in.
Safety Local Manager for Sunda Ghana, Bright Bokor, told journalists in an interview at the factory on Wednesday, March 25, 2020, that the company was strictly complying with President Nana Akufo Addo and the World Health Organization's directives on the prevention of coronavirus.
He said details of drivers and everyone entering the factories are being taken daily.
Bright Bokor further said Sunda is fully committed to investing in products and services to guarantee the health and safety of Ghanaians.
According to him, the company has been donating some of its detergents, medicated soaps, among others, to individuals and institutions to aid the fight against coronavirus.
When coronavirus hit some European countries, we knew it could hit Africa too, that is why we decided to reinforce our safety mechanisms within our premises to protect workers and visitors."
Mr. Zhang said employees have been sensitized to understand and abide by all the health protocols such as regular hand-washing and the use of sanitizers which is intended to prevent the spread of the virus.
Ghana has recorded over 100 cases of coronavirus and four deaths related to the virus.