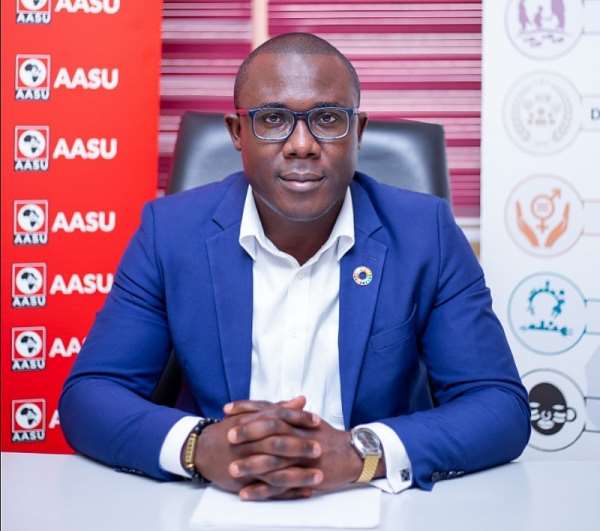 Fellow Students, I bring you warm greetings from the Secretariat of the All-Africa Students Union (AASU). In difficult times, such as these, I am sending a message of solidarity and togetherness to all students across the African Continent and elsewhere in the diaspora, as we combat the deadly COVID-19, that is ravaging populations all over the world.
Earlier this month, the World Health Organization (WHO) declared the COVID-19 as a global pandemic. Estimated figures indicate 225,237 cases and 9,276 deaths globally. These figures should scare anyone, but most importantly, it must also send a wake-up call to everyone to take this pandemic seriously.
In Africa, cases have been confirmed in 32 countries and so far, African governments have moved swiftly to put in place measures that are encouraging.
However, we continue to call on governments and all stakeholders to make educational institutions safe places for students and to put emergency response facilities in place to contain and provide emergency testing equipment and medical care. We strongly advise students not to embark on any trips, ONLY travel when this is absolutely necessary. Should you show any symptoms suspected to be COVID-19 kindly call the nearest health facility before you show up in person.
Simple actions like washing your hands with soap and running water, using hand sanitizers and avoiding handshakes and physical contact, can and will save many lives.
The All-Africa Students Union is in the process of, 1) setting up situation rooms across the Continent to provide urgent and timely updates to our constituents, 2) putting together a students' volunteer corps programme to support national governments' efforts in combating the COVID-19, and, 3) raising funds to complement African Countries' efforts at fighting this pandemic.
I want to assure all students, that the All-Africa Students Union will keep working with our national students' unions, governments, and global partner organizations, to contain and fight the COVID-19.
If this pandemic has taught us anything at all, it is that there is no such thing as someone else's problem, what we always imagine is someone's problem always ends up becoming our problem as well. Standing together is imperative if we are to defeat this scourge of a virus.
Colleagues, whilst the times seem perilous, let us not allow fear and panic to grip our hearts in such a way that we may lose our humanity, let us continue to show compassion and love, albeit exercising the greatest of caution.
Thank you very much and stay safe.
Signed:
Peter Kwasi KODJIE
Secretary-General
All Africa Students Union (AASU)