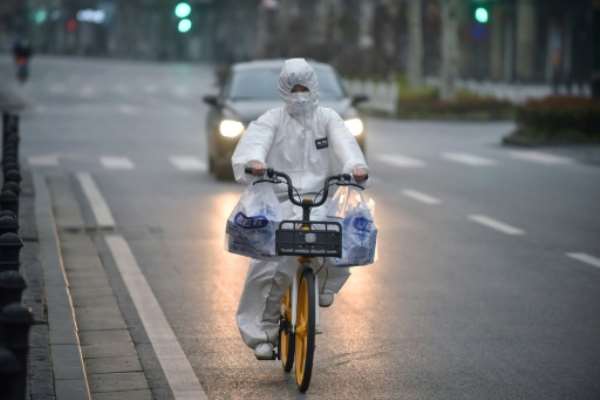 As Ghana joins the rest of the world to battle against the Coronavirus 2019 pandemic, there is the need to be cognisant of the fact that people living with Substance Use Disorder (SUD) stand a least chance of recovering from the infection once they are hit. This is because, SUD can act as a precursor to COVID –19 fatalities. COVID – 19 basically affects the lungs of its victims and this can pose a serious threat to people who smoke or vape tobacco, marijuana and other drugs.
Also people living with SUD may be vulnerable to this pandemic due to ill health (especially, respiratory and pulmonary diseases) as well as poor personal hygiene which can also serve as a catalyst to the spread of the virus within their population and other people they come into contact with.
According to the World Health Organization (WHO), Coronaviruses are a large family of viruses which causes illness in both animals and humans. In humans, several Coronaviruses are known to cause respiratory infections such as common cold to other severe diseases like Middle East Respiratory Syndrome (MERS) and Severe Acute Respiratory Syndrome (SARS). COVID – 19 however, is an infectious disease caused by the most recently discovered Coronavirus; SARS-CoV-2 which is believed to have come from animals like bats to infect the first person in Wuhan in the Hubei Province of China in late 2019.
This Coronavirus is believed to have a high death rate as compared to other viruses of its kind. The fatality rate of this disease however, is dependent on other underlying health factors such as, diabetes, cancer, respiratory infections, hypertension, chronic lung and pulmonary diseases as well as old age, among others.
On 21st March, 2020, the president of the republic of Ghana announced the number of cases in the country as 19 with one death and several contact tracing ongoing. As at 22nd (next day) the number of cases had increased to 24, which is a clear indication that there is the likelihood of us having a surge in the number of cases in the coming days. Several factors to help mitigate the spread of the disease have been put in place by the government. However, one population where much attention seems not to have been given is the people living with Substance Use Disorder (SUD).
SUD is a complex brain disease that is characterized by a person's inability to control the use of substances (such as; tobacco, alcohol, marijuana, cocaine, among others) despite the harmful effects. The people in this category depending on the substance of abuse, mostly suffer from mild to severe respiratory and pulmonary diseases which makes them more susceptible to the fatalities of COVID – 19 once they get infected. People who smoke or vape cigarette, marijuana, shisha, cocaine and other drugs put unnecessary pressure on their respiratory system especially their lungs where the disease attacks. Therefore, it is advisable such people desist from such habits in these dangerous times where staying healthy is paramount in surviving this pandemic. According to the Chinese Center for Disease Control and Prevention (China CDC), the case fatality rate for COVID – 19 was 6.3% for those with chronic respiratory diseases as compared to the case fatality rate of 2.3% overall.
People living with SUD are mostly homeless and practice little or no personal hygiene with limited access to healthcare. They mostly flood our city centers, lorry stations, markets and neighborhoods, serving as errand boys and what we locally call 'any work'. So once Ghana begin to record more cases of horizontal transmission route (community transmission), there is the likelihood of this population being hit hard by the pandemic and believe me, the effects will be devastating. This is because their lifestyle will promote the spread of the disease in such a fast rate counterattacking the prospect of self – quarantine and other public health campaigns.
So as we try to protect ourselves and loved ones against this pandemic, let's not forget our brothers and sisters living with SUD in the nooks and crannies of our cities and towns. I will urge the government and other stakeholders to extend all public health campaigns and policies to these people as well. I will also call on the government, stakeholders, and philanthropists to help establish rehabilitation centers across the country for these people because in times like this, rehabilitating them is the surest way to go.
Families should reach out to their relatives who find themselves in this unfortunate situation during this pandemic and I will also call on all citizens to show them love and not cast them away because love and care is all they need in times like this. Let's all remember that nobody chooses to be addicted to these substances and if you think you and your family are immune, better think again.
As the president puts it, we need an all hands on deck approach to defeat this pandemic and in doing that, people living with Substance Use Disorder (SUD) should not be left out because their inclusion is as critical as everyone else. God bless our homeland Ghana and make us great and strong!