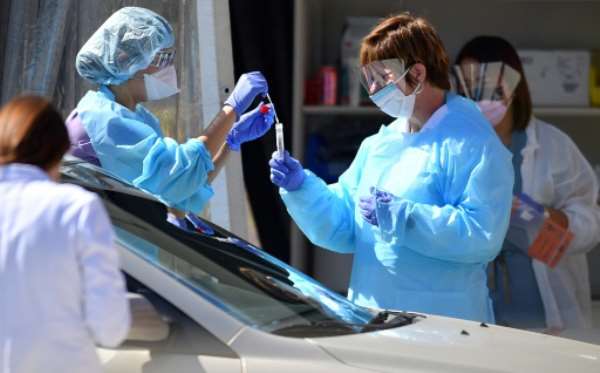 Given the fear that has taken siege of the world because of a malignant virus, COVID-19, I am reminded of my childhood faith in my late father. As a child, living in Maamobi urban slum, I was full of confidence in my father. I knew him to be the richest man in the world. This was because all I needed to do was to cry and he would manage to pay my school fees.
When my mates and I gathered to talk about our families, I always told them about how great my father was. I boasted that he was very intelligent and strong. When at the age of about ten, I peeped through a window to catch a glimpse of the remains of the Kanjaga (Guruni?) chief who was lying in state, it was my father whom I ran to for covering over my nightmares of watching a corpse. My father was also invincible.
Was I right in the kind of imaginations I had about my father? Yes, I was. As a child, my knowledge of my father was the defining circumference of my life. And because my father had proven to reinforce my imaginations of him, I had no need to verify or crosscheck to see how others viewed their fathers. His capacity to supply food and his tender care to ask about whether I had eaten whenever he returned from work boosted my confidence in him.
Today, I have been playing with Kwame who turns two on Tuesday and his attitude reminds me of my childhood imaginations about my father. He plays. Dances. Shouts. Eats. Sleeps. Cries for attention. Given that his parents wash their hands frequently, he has learned to also wash his hands. But certainly, he has no worries about any virus or any menacing disease. As far as he is concerned, his parents are his best security. All he cares about is playing and eating, and, when tied, goes to bed.
It was Charles Dickens who was instrumental in writing about the world from the imagination of children. The carefree life of children gives us an insight into how we are expected to be God's children. Jesus Christ said to us: "Truly I tell you, unless you change and become like little children, you will never enter the kingdom of heaven" (Matthew 18:3). This text is not inviting us to be unproductive like children, as it is an invitation for us to have faith in God as children have faith in their parents. At a time when the world is under the siege of COVID-19, we need to have a childlike faith in the capacity of our saviour to redeem us.
The media has proven a double-edged sword in the face of the coronavirus pandemic. On the one hand, we are informed about what is happening and the actions we are to take through the media. But the media has also been the source of fear and panic. Worst is social media. Some individuals have taken to social media to spread falsehood about the virus. The proliferation of social media has partly imperilled our ability to crosscheck facts and more so, sieve facts from farce. This is to the extent that, we have become quite reckless and impatient in spreading any information without crosschecking its credibility and relevance.
The debilitating effect of social media in spreading fear and panic has resonated with the old journalistic logic of "good news does not sell, but bad news does." For example, when Donald Trump asked for Americans to pray, in addition to devoting trillions to fight the pandemic, the media was deliberately silent about it. And yet, when he supposedly breached the rule on physical distancing, the media has since yesterday been hammering that into our ears. But in a way, we can appreciate the logic of the media. We are wired for good things. And so, good things are normal for us. But we are not wired for bad things. And so, bad things come to us as a shock. Thus, when we drum aloud bad news, we are confirming how the creator wired us.
Even so, regardless of how information about the virus is massaged and deployed to instil fear in us, let us have a childlike faith in our Lord Jesus Christ to see us through. Certainly, we live in a time that is almost unprecedented in terms of the extent to which we have been scaffolded in a virus-web. It is such that leaders of the world are locking down their countries. This is certainly not ordinary times in human history. But amid the extraordinary times, we serve a big God who is absolutely in control of the universe. Today, a friend questioned me about why God is not doing anything about the pandemic. My response to him was that, "how do you know God has not done anything about it?" I also added, "What if God's response is the didactic lessons we learn from the pandemic?" I also continued that he thought God has not responded to our prayers to end the virus because he wanted God to answer us in our way not in God's way.
But however convincing or otherwise my answers are, there is no denying that God is in control. He has cautioned us against fear. We should not panic. We should not be anxious. He will redeem our predicament to His glory. This is not the time to waver in faith. This is not the time to fret over panic-laden news. This is the time to go deep in faith. This is the time to understand with Anselm that theology is faith seeking understanding.
The pandemic will all end soon. But do not give in to falsehood and fearmongers. Just keep your faith in the Lord. Just remain firm and steadfast, for, in due course, He will deliver the world. Let your faith be like a child, who knows that no matter what happens, his father is big enough to sail him through.
Satyagraha
Charles Prempeh ([email protected]), African University College of Communications, Accra