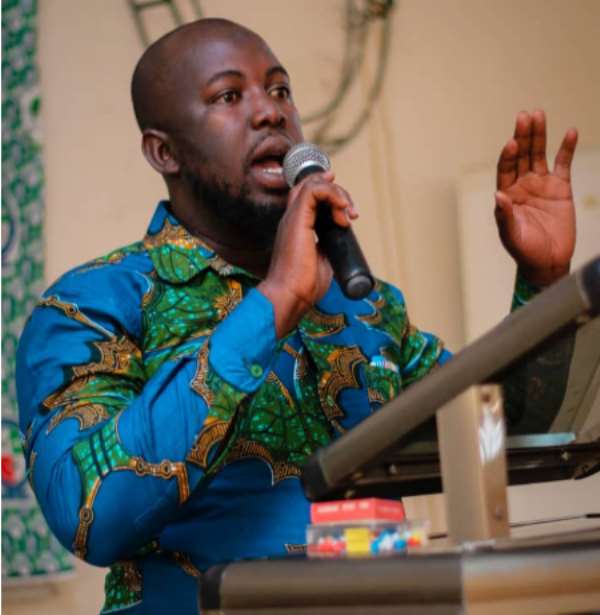 The novel coronavirus started in the later part of 2019 China, was ironically treated as a China problem with a lot of politics in Ghana. Although I share in the views of the Government not to bring back the Ghanaian students from Wuhan, the government has been negligent to allow citizen and non- national from other infected countries to finally import the disease to mother Ghana.
The commitment of the government of Ghana in dealing with the disease in Ghana is concerning. The president in his first address to the nation on COVID- 19 outbreaks has pledged an amount of One Hundred Million United States Dollar (US$100,000,000.00) to preparedness, logistics, and infrastructure in readiness to halt the spread of the virus.
Few days, the finance minister was emphatic about the government putting working with the international agencies including World Bank and IMF to secure grants in fighting against the virus. It is a sign of failed government who would never be honest to its citizens especially during trying times in this case of COVID-19 outbreak.
I am tempted to believe that, Ghanaian cases have been under-reported because facilities and capability to conduct test are limited to one center and this is worrying. We must reaffirm our commitment to dealing with this pandemic or we perish more like the Chinese and the Italian.
The lack of screening and isolation centers in all regional capitals further exposes us to the disease. This is because some persons that have returned from foreign trips have made their way to other parts of the country and this could be dangerous since others could be infested when the incubations period is not yet matured.
Annoyingly, the National Identification Authority (NIA) exercise is valued more than the Ghanaian life and for that matter, the president can be cited for double standing; while imposing a ban on gatherings including religious worship but allowing the NIA to continue to register large crowd. The CHRAJ has demonstrated a sense of maturity and responsiveness and for that matter their called on their NIA to halt the exercise in the Eastern Region should be adhered to.
It is appropriate for us as people to tale precautionary measures of washing our hand regularly under running water with detergent especially if we tough suspicious objects; avoid all form of crowd or social gathering; do not touch our noise with hands and mouth when it is dirty and visit health facilities if one begins to show signs of couching.
However, these precautionary measures alone cannot save Ghana from COVID -19 explosion since daily cases of new infections has been recorded with majority been imported case. We must unit with a common course and prioritize the life of Ghanaians. The government must shutdown all airlines with immediate effects. This would reduce the number of new cases into the country. There is no way economic benefits of raising revenue and creating jobs should outweigh the state of health.
I am equally saddened with the government's intention of using celebrities as ambassadors to campaign against COVID- 19. Although, the could have large followers, the network base may not reach the countryside residents. It would be more prudent to deploy the environmental Health Assistants and Officers who are yet to be posted and those currently working with the various MMDA to collaborate with CHPS and Health Center for nation-wide outreach sensitization. This would have a greater impact in the country as citizens would be well- informed on precautionary measures.
There are a lot of lessons to learn from this outbreak. We have an ailing health care system and investments are made to religious edifices. A so-called religious country where the religious people do not show compassion to the ordinary poor people. Countries that have pioneered the religion of Islam and Christianity have invested heavily on science and technology. We need to practice religion with common sense as a country.
May Allah save us from this virus!!!