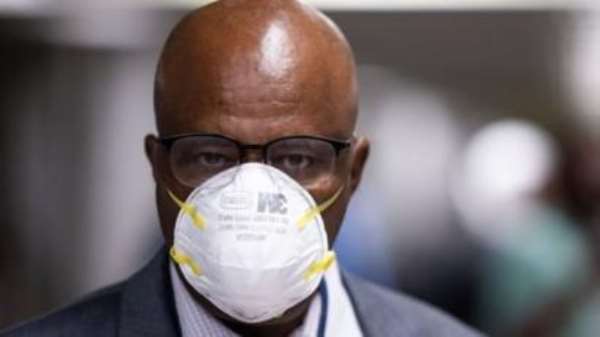 Many countries with their people have been in the past few months faced with the COVID-19 pandemic. This disease has been tormenting governments and the general population in all spheres of life from economies to religion.
This has led many countries to take several precautions from movement restrictions to total lockdowns. There have been lots of news, information, write-ups, etc to help combat, prevent and cure this pandemic worldwide.
It was not surprising then that the president of Ghana, H.E. Nana Addo Danquah Akuffo Addo, some few days ago addressed the nation and advised us to take certain precautions, with stated directives to be followed to control, prevent and stop the widespread of the disease. Each person was advised to follow the directives and help combat this pandemic.
I was happy to hear that even the Asantehene, Otumfour Osei Tutu is doing his part by closing the Manhyia museum, suspending meetings, among others. Together as a people, we will overcome.
Then came the former/aspiring president, H.E. John Mahama, and his NDC propaganda. I was taken aback with the utmost shock of my life, of which a 1000 volts of electrical current can't cause to hear Mr. Asiedu Nketia, the general secretary of the opposition NDC to make certain comments regarding the directive of the government on the number of people who can meet at a place.
He is alleged to have said that, the main reason for this directive is for the NPP to rig the upcoming general elections.
Is the NDC really made up of Ghanaians and do they have the love of the country at heart as they falsely confess?
Does the NDC logically want to say that all the countries who have put restrictions on their people's movements are doing so because of election rigging?
I want the NDC to know that Ghana comes first and we are Ghanaians before party politics. This is a clear case of backward thinking and a revelation of their deep seated ill intent for the good people of Ghana.
It is said that aging and experience gives and improves wisdom and therefore makes one circumspect in everything. Aging increases responsibility and vigilance but politics is making some people loose this gift.
Mr. Asiedu Nketia is an experienced political figure and it is most unfortunate for him to have made such a statement. He needs to unreservedly apologise to the people of Ghana. Politics is not for election winning alone, but also for development, security, protection and to show love to the people who we govern.
This has been demonstrated to the highest level by the proactive actions and directives of the president of the republic.
Without doubt, NDC is the plague of our century and if it were in the Bible, it would have been added to the plagues God visited on the Egyptians before the great exodus.
I am tempted to think that his nowadays needless actions and statements are rooted in his bid to be considered by the 'incompetent one' as his running mate. This has my prayer been. It would have been a challenge between 'boot for bare foot' in economics against the good Dr. Bawumia, the man they are trying their second hand economists with.
His cravings for political and media recognition is killing his lingering political integrity. His own people are laughing at him behind his back. He must be called to order and chastised for his behavior by all. This kind of character should be squashed and buried from our society.
The alternative is empty indeed!
The alternative want us dead!
The alternative is a plague!
#4more4nana
#4moretodomore
#Bamba4EjuraSeko
#Alfred-Ababio-4-Adentan
Collins Sah
CTI- Middle belt
Ejura-Seko NPP communication member