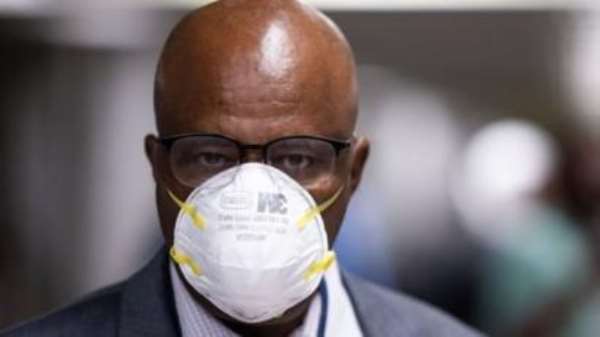 For the past few weeks, tensions have escalated, fears have taken hold of many of us. Universities are closing down, including top universities in the world. Social distancing has led to the cancellation of all social gatherings, including congregational church service.
Churches that have not closed for centuries have been called to close down. We are almost living in an era of apocalyptic uncertainty. In response, technology has proven ambivalently helpful. While the virus has indeed gone viral because of advanced technology in traveling, technology has helped us to move from offline to online activities.
Certainly, our transition from offline to online relations will have serious implications for our social and psychological health. But the times we live in demand such a transition to the virtual world. The world is undergoing intense stress that reveals that we are not in control. Unprecedented technological advancement in the twenty-first century had convinced the materialist and post-religious world that we were in control.
When news about the virus broke, almost every leader calmed and quelled the fears of their citizens with the promise, "we are in control." In Cambridge, we were told that the university is fully prepared to handle the virus. But, we were/are not in control. We needed an invisible hand.
But the rapacious spread of the virus, defying national boundaries and territorial spaces, has confirmed the fact that we are not in control. The ability of the virus to defy all that we know could stop its spread bespeaks the need for someone with a superior power to arrest and possibly kill the virus. At this point, many world leaders will gladly welcome a human hero or heroine who, with the fiat of a magic wand, can stop the virus. This reminds me of a magical expression a friend told my friend and me when we were studying for our MPhil degree in African Studies at the Institute of African Studies, University of Ghana, in 2009.
This friend, who was a driver of one of the professors at the Institute said to me and my colleague, Kofi Atsu Semanu Adzei that if we were ever late in catching a bus/trotro to anywhere, we should just repeatedly recite the words, "On together." We will just find out that the bus/trotro will be held to a stop by a supernatural power until we get on board.
Certainly, Atsu and I considered these magical words as part of the collective figment of imaginations to control the world that humans share. But since living in England and knowing the importance of time, I have sometimes unconsciously whispered "On together" whenever I was just about missing a bus or a train. Indeed, as humans, when we are faced with life's vicissitudes, we are most likely going to appeal to the supernatural. The supernatural could be anything, including technology, which promises to provide an unimaginable answer.
The fear that has shaped reports and discourse about the coronavirus is not so much about the potentials the virus is invested with as it is about our fear of the reality that we are not in control. As I have said above, the unprecedented advances in technology, through eugenics and Artificial intelligence, created the impression that we could exercise mimetic desire against God. In many cases, most of us became convinced that God was irrelevant in the world. We bracketed the world out of the control of God.
Through the refraction of "modern" universities and its anthropocentric disciplines – from archaeology to zoology, we propounded theories and concepts that demanded that we reason against revelation. Ethics was reshaped. We adopted postmodernism to relativize everything. We also encouraged poststructuralism to challenge conventions, including religious institution. But in our mimetic desire to be god, the coronavirus has just rubbed in our face that we are not God. We are simply mortal that cannot get out of the quagmire of the limitations that sin and the ultimate reality have imposed on us.
But it is important to state that one of the greatest drivers of the fear about the virus is the fear of death. Yesterday, I had the unpleasant and reluctant duty of writing a tribute in memory of Mr. Japheth Roberts, an alumnus of the University of Cambridge - 2018, who was breathing with life, hope, and confidence in shaping the world. As a person with an unfettered interest in conservation, Japheth took a second master's degree in conversation studies in Cambridge. But, alas, God considered it worth to call him home.
He left behind a wife, parents, and a sister. Just today, news reached me that my friend, Dr Ken Kafui, has also responded to the heavenly call. I got to know Dr Kafui in 2001 when, as a senior high graduate and teacher, I had the duty of helping the school (Hightech Preparatory School, Adjiringanor, East Legon-Accra) where I was teaching to organise a music concert for the pupils and teachers. I was captivated by his songs, which significantly contributed to choral music in Ghana. Later in 2003 when I worked temporarily as a photocopier at the Music Department of the University of Ghana, I usually sneaked in to watch students performing with his music.
But if you are a Christian, do not dread death. Death is actually the worst thing that leads to the best thing that will ever happen to us. Paul was convinced that death was the necessary entry point into eternal bliss. We have a saviour who became the first fruit of resurrection and has assured us of eternal bliss. We do know that much as death is painful, because it leads to eternal social distancing, we have a saviour who has promised to redeem death to His glory. Death will lead us into eternal bliss. We are not without hope.
We live every moment in life, knowing that death will only help us shed mortality (wrapped in conditional immortality) to take permanent immortality. We are not bothered by the threat of death that coronavirus "would" bring, because we are sure of the glory that death "will" bring to us. When we breathe our last breath on earth, we take our first and fresh breath in eternal bliss. When we shut our eyes on earth, we shall have our eyes restored as we behold Jesus Christ, whom we have always longed.
But until the Lord's expresses His will in terms of how we exit this world, I propose the need for the disintegration of some binaries to deal with the COVID-19. These binaries are religion and politics, sacred and secular, and material and immaterial. Since the nineteenth centuries, humanistic and rationalistic inkling has deprived the world of the supernatural. We bracketed the world from the control of God. And even when we thought about God, we had a deistic perspective, where we conceived an image of a god who has withdrawn from his creation. With such an attitude and arrogance, we have reduced everything divine to the realm of stupidity.
We make a mockery of God and treat any recourse to the ultimate reality in the face of the crisis with ridicule and contempt. But as Christians, we remain unfazed by all forms of ridicule and criticism. We are calling for the breaking of binaries to encourage the restoration of the union between reason and faith, science and theology to deal with the crisis at hand and any possible future crisis. We encourage our scientists to keep working hard, even as we call upon our spiritual leaders – pastors, evangelists, prophets, and missionaries all over the world to lift a prayer unto the Lord. For hope is in sight.
At this point, I wish to encourage any family that has lost a relative or dear one to the virus to remain hopeful in the Lord that death is simply an entry to the world of bliss to the Christian.
Satyagraha
Charles Prempeh ([email protected]), African University College of Communications, Accra