Ghana Can Become Like USA If We Focus On IT---Kwadwo Dwomo II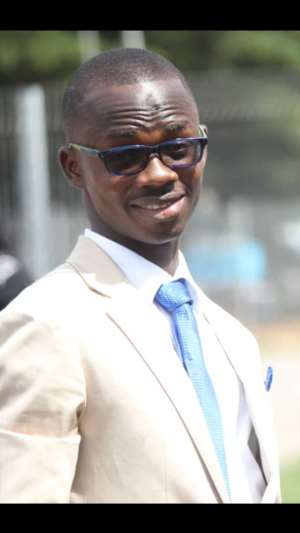 The Chief Executive Officer of Comcent Limited, Kwadwo Dwomo II, has indicated that Ghana will be wealthy and developed like America if the citizens in the country and the government focus on building information technology (IT) companies just like America has done by creating a community called Silicon Valley that is purposely established to create tech companies.
He explains that "since creation, mankind has gone through three major revolutions that have changed how wealth is created. The first revolution was called the agricultural revolution. Earlier, our ancestors were hunters and gatherers. It was not until later in 9500 BC that our ancestors learned to dug up the ground, scattered a few wild grains, and learned how to farm. Thus, the agricultural revolution began and the wealthiest nation was the one with vast fertile land, large manpower, and irrigation. When the agricultural revolution matured, it gave birth to serious consequences such as the spoilage of raw food items.
Hence, the industrial revolution began. It was during the industrial revolution that Britain became a world superpower. In the industrial revolution, what was needed was specialized skill and enough raw materials to feed the industries. The third revolution, the information technology revolution, began in the 20th century and has been driven in most part by a geometric growth in the production of high-tech electronics, including components of computers, semiconductors, integrated circuits, video display equipment, and the internet."
He further said, "if Ghana will focus primarily on this third revolution, the IT revolution, the country will see an astronomical rise in the GDP of the country. As of April 2019, the GDP of Silicon Valley was estimated at $535 billion, a large sum compared to the GDP of most African countries. Companies like Apple and Microsoft sit well above $1 trillion in market capitalization. Amazon is worth $930 billion while Facebook is a $630 billion company. Assuming one of these tech companies had its root in Ghana, Ghana's GDP which stands at $67 billion would have seen a huge rise."
He believes the country has about 20 years period before the information technology sector becomes stagnant like the industrial sector. Asked to explain his reason, he opined that "there is an economic theory named after a Russian economist, Nikolai Kondratieff, called Kondratieff wave, which predicts that revolution lasts about 40 to 60 years. The last part of the information technology revolution, the internet, started in 1980 and so it has been 40 years since people began building businesses on the internet. Therefore, it will take another 20 years before almost all ideas that can be built on the internet has been exhausted. As a result, the country should double down its effort to build several of these tech giants that the Americans have built and has made the Americans such a prosperous and powerful nation."
"Building these kinds of tech companies is a difficult work," he further added, "but it is possible. We just have to believe we can do it. The government must also support startups that have the grand vision to build these kinds of businesses. I hope that Comcent will lead the way so that within the space of 20 years, other citizens would rise to build their dreams just like the Americans did."