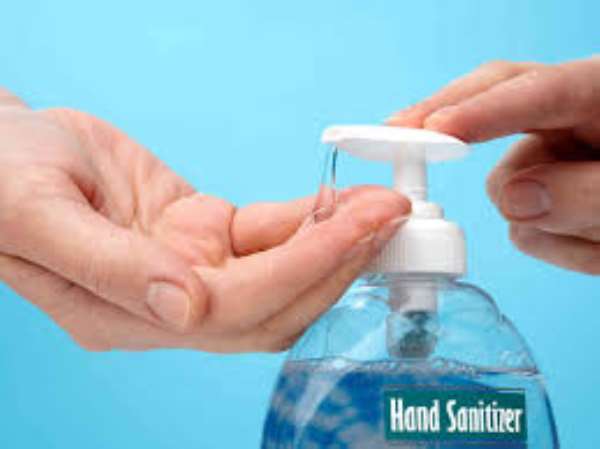 Let us not be in a hurry to criticize sanitizer sellers and advocate for price reduction illegally; its the laws of Economics in Suits and tie.
We cannot blame the rise in prices on the ordinary seller on the street, its the laws of demand and supply at work.
Many who have had the opportunity to appreciate economics would testify that this current rise in prices of products and even some services have resulted from the high demand of those items and services and if not critically looked at, might cause problems in other products if there is no immediate intervention as we pray and rely on hope moving forward.
Citizens and entrepreneurs have a shared responsibility together with the government to solve this inefficiency.
We as individuals can take advantage of this and apply the knowledge in the production of these sanitized products to increase its supply even as its recommended to the government to as a matter of urgency introduce a price ceiling to promote market equity and not a compulsory decline in price by force as some citizens are advocating.
The government should through consultation with the appropriate quarters fix the ceiling and enforce strictness on its compliance by the sellers. This will help solve future occurrence if there is no immediate intervention as we pray and hope.
The government can also equip more entrepreneurs engaged through NEIP, the ministry of Business development, the Entrepreneurs Association and others to produce sanitizer products at a low cost for patronage by citizens.
The much supply in the system will automatically push the prices down.
Let us continue to honor our God as we stand together, unified and true to strive in bringing everyone excellence with pride and by the application of the health measures.
Forever should we love our Red, Yellow, Green and the only black but shinning Star first.
God Bless mother Ghana and make it strong in these times.
Franklin Aaron Kyeremeh
Financial Economics Student,GIMPA.