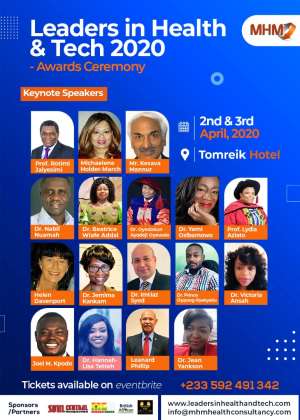 We regret to inform all our cherished clients that the Leaders in Health and Tech 2020 Summit - Awards Ceremony scheduled for 2nd-3rd April has been postponed till later in the year due to the coronavirus outbreak and the Ghana Government mandatory notice.
We will honour all existing sponsorship agreements when the events are rescheduled for later in the year.
Absolutely gutted but the situation is bigger than us and the event.
Leaders in Health and Tech will be holding online keynote sessions and podcasts on various related topics. We will keep you updated on these sessions. You can reach us on [email protected] Or visit our website www.leadersinhealthandtech.com
Call to find out more on +233 592 491 342