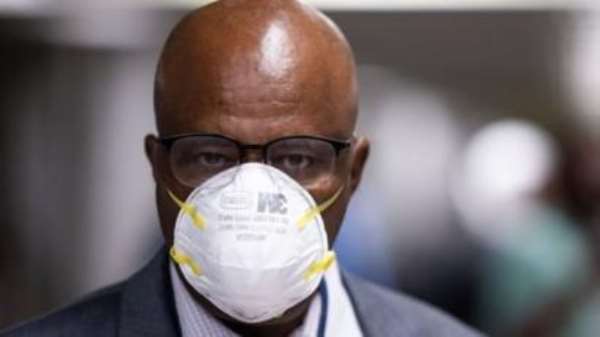 Many Ghanaians are saying, and some have been updating their status "we will all die by June 2020." I quote former President Mills "Ghana will not die but live to give glory to God'.
Despite our country's record of 6 cases of the novel COVID-19 (as of March 16), the restrictive measures imposed by the government is adequate to reduce its spread. Most cities in China were locked down in late January 2020. I have been quarantined for almost 60 days and still do not know when I will be able to move around freely. The last time I went out was on January 21, 2020. Foreigners in China are required to inform authorities about their temperatures daily. Those who plan to go outside their rooms are questioned and sometimes denied a permit for going out.
It is not surprising that most foreigners in China are safe and not exposed to this disease. As you are aware, most of the cases imported to Africa are from Europe. Most European countries started locking down after recording many cases of COVID-19. Ghana and most African countries have proactive by locking borders and imposing restrictions while we have few cases.
Statistics from the Sichuan government shows that no foreigner casualty has been recorded out of the 539 (as of 00:00 of March 16)people who have tested positive so far. This is because of strict monitoring, especially on foreigners during this restriction period. Thus carefully observing the directives issued by the government and the WHO religiously will prevent it spreads.
Enough of the talking. Let us Wash our hands frequently with soap and water, Cover our mouths when coughing, wear protective Nose Masks and most importantly STAY AT HOME if possible. It is time we start taking temperatures and other important records of any individual who enters any public office. With these records, future contact tracing can be easily done.
Let us be our brother's keeper and encourage each other to also observe laid down rules.This is not a matter of each one for himself. Remember an infected neighbor increases your chance of infection. It would suffice to say that, we are all in this together.
To the media, we have to be circumspect with our reportage and let us know that the like BBC, CNN, ABC news monitors and report to the world things on our media this could now put a red flag to the country which can eventually affect the economy. Some countries have seen this situation and are just releasing what they want to share to the world, so not to distort international cooperation. We should not find interest in just reporting cases quickly to the world but think about the country's well-being. There will be life after this pandemic, so be smart in your news reporting.
Above all, let us cry to God to heal our land. No need to be afraid or in panic and always remember that Ghana will not die!!!! We will be Great and Strong.
EVANS OPOKU-MENSAH is a researcher at University of Electronic Science and Technology of China. He is a writer and financial analyst.He specializes in merger and acquisitions, energy economics and research and development investments and anything about corporate finance You may contact him through: Email: [email protected] [email protected]