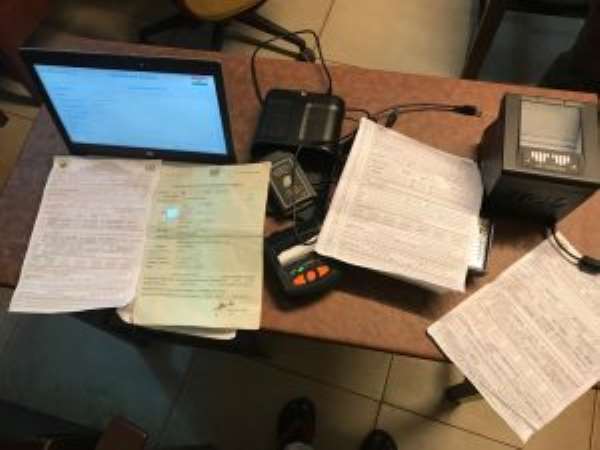 The NDC Proforum – USA is disturbed by the directive of the National Identification Authority (NIA) to continue with its planned National ID registration despite the Presidential directives to tackle COVID-19 under a 'State of Emergency'.
We, therefore, ask; what is so urgent about a National ID registration at this time of a global health pandemic if not to make a case for voter registration? We in the diaspora wish to send a word of caution to the "ravenous cartel" at the presidency that, this is not a time to experiment and toy with Ghanaian lives.
The NDC Proforum applauds all Ghanaian institutions who have initiated proactive measures in managing the looming situation. It has come to our notice that some of these institutions have even directed untrained staff e.g. National Service Personnel; to keep off their facilities and stay at home until further notice. With six (6) officially recorded cases, one cannot tell how bad the situation will get as Ghana enters its wet season.
Expects to study COVID-19 have warned that aside from inhaling droplets, one can also get respiratory viruses by touching anything contaminated with the virus and afterward touching the face, especially mouth or nose. Even more disturbing, research has shown that humans touch their faces a lot on impulse.
Though the leadership of the Proforum – USA appreciates the arrangement by the NIA to sterilize equipment after every use by an applicant, that protocol is not leakproof. Even in advanced countries like the USA with proven effective emergency health response structures and supplies to cater to the population, they have discouraged gatherings and citizens are mostly indoors or have limited their movements.
We therefore strongly believe that it will be in the best interest of the state to suspend any registration of any kind and rather sift attention to educating the general population on the 'novel coronavirus' and other already known viruses that may surface in the coming rainy season.
We also wish to take this opportunity to implore the Electoral Commission to spare Ghanaians the drama and start cleaning the electoral database to continue our democratic process; although we are constantly forced to believe that National ID and Voter ID cannot be related. We call on Nana Akufo Addo as a matter of urgency to call the NIA to order and suspend the exercise to avert any calamity on the population and for Jean Mensa to abort the mission.
The NDC Proforum-USA further reiterates the call by President John Dramani Mahama for government to avail to parliament plans to curtail "impact on the economy on the distraction of COVID-19 on the global supply chain and international travels". We wish to commend him for showing statesmanship by calling on all political actors to join forces to fight this deadly virus.
The Proforum-USA further salutes our gallant health workers and researchers back home and join the appeal for logistical support for their efforts to contain the pandemic.
We urge all Ghanaians to remain calm and enforce good hygiene wherever we find ourselves.
God bless our homeland Ghana and make us strong to face COVID-19 with a unity of purpose.
Signed
Arnold Appiah
President