Nana Frimpomaa asks for more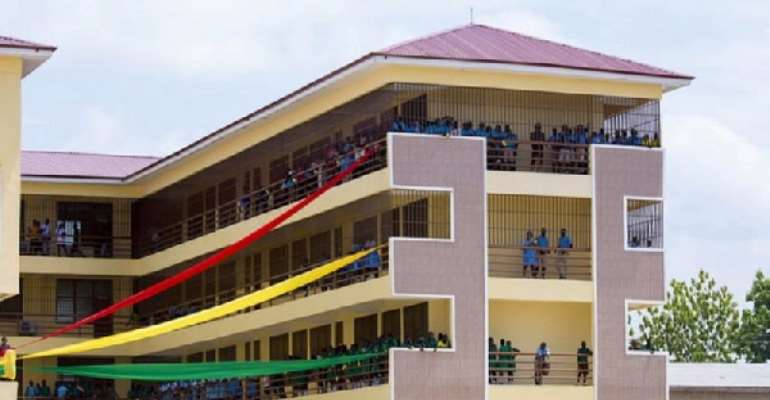 The directive from the Presidency on the closure of all schools and universities in Ghana, in a bid to contain the spread of the coronavirus pandemic, is a step in the right direction. I express my utmost commendation to the Government for instituting these measures in light of the highly infectious nature of the virus. These challenging times provide the nation with a rare opportunity to create sustainable structures to combat future outbreaks of infectious pandemics.
In the meantime, however, additional measures must be taken to reduce the economic burden on vulnerable populations. Specifically, I make the following recommendations:
I appeal to the Government to cover or subsidize the transportation costs for underprivileged students (especially boarders at the SHS level) to facilitate their return home. Many parents may not be in the financial situation to immediately fund the evacuation of their wards.
The closure of schools provides the Government with the opportunity to utilize the immense knowledge and energies of our university students. University students can serve at the forefront of the nation's community sensitization campaign to manage the pandemic. The $100 million fund allocated by the government provides strong grounds to focus the management of this pandemic on preventive measures instead of reactive measure. This preventive community sensitization campaign could involve:
Door-to-door visits in their local communities to educate households on the recommended lifestyle changes, good hygiene habits, and steps to be taken if members of the household fall ill.
Distribution of alcohol-based hand sanitizers and gloves during these visits.
Education campaigns targeting market sellers and street vendors (especially food stuff sellers) who form a very risky bracket in the spread of the virus. These vendors come into contact with hundreds of people on a daily basis, and do not have access to running water, soap, and other protective materials. Many of these vendors cannot afford to stay home, so it is important that we put in place the necessary measures for public safety. Given the risk of transmission, we should pay attention to this population and provide the necessary protective gear, including hand sanitizers and gloves.
Our students have a lot to offer during these challenging times and we should utilize them to manage this pandemic.
Once again, I commend our leadership for the actions they have taken since the first reported cases, but there is more to be done to ensure the public health of our great nation. Let us all rally around the Ghana flag to fight this pandemic.
Nana Frimpomaa,
CPP Chairperson Aspirant.