Ministry Of Energy Procures 12 Million LED Bulbs For Distribution To Various MMDAs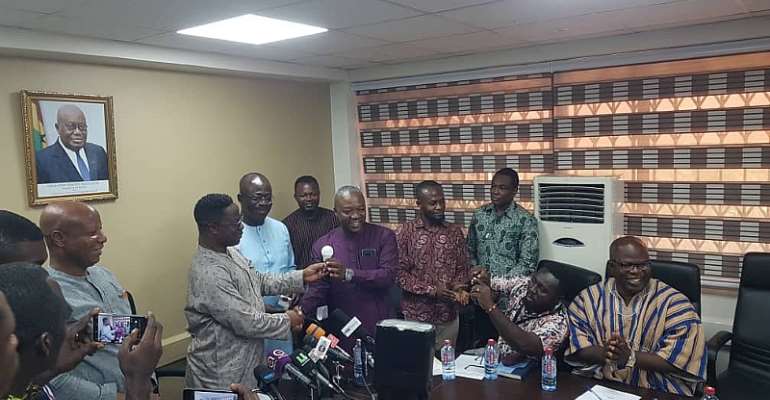 In accordance with the Government's policy to encourage the efficient use of energy in view of the increasing electricity generation costs, the Ministry of Energy intends to embark on a nation-wide Energy Conservation and Demand-side Management (EDSM).
This exercise is to target homes, hospitals, schools, and strategic institutions since their collective energy consumption account for over half of the national electricity demand.
The Ministry of Energy, as part of its efforts to supply the lamps free of charge, intends to release 12 million LED bulbs to the citizenry through all the Metropolitan, Municipal and District Assemblies (MMDAs) for onward distribution to residential consumers in their respective jurisdictions.
The distribution would be as follows
50,000 each for every Metropolitan Assembly (covering all types, 6W, 9W & 13W) 40,000 each for every Municipal Assembly (covering all types, 6W, 9W, & 13W) 30,000 each for every District Assembly (covering all types, 6W, 9W, & 13W).
According to the Minister, Peter Amewu, to ensure that the government achieved the intended purpose for the exercise, a comprehensive audit would be conducted by relevant agencies, a month after the distribution of the items.
On the distribution process, the Minister said MMDAs were expected to form a task force to facilitate the exercise as well as provide comprehensive data on all recipients of bulbs, a month following receipt for audit purposes.
The details include the name of recipients, telephone number, the quantity of LED bulbs received and house number or address.
"To ensure that the government achieves the intended purpose for this exercise (i.e energy conservation and demand-side management), a comprehensive audit would be conducted by the relevant government agency (Energy Commission) a month after distribution of the LED Bulbs", he said.
Mr. Amewu noted that the government has begun a project to repair and replace the non-functioning and missing streetlights, saying "the Vice President has paid a working visit and there is work in progress."
He made a passionate appeal to Ghanaians to help police the assets when the project is completed because "the assets belong to everybody."
He further admonished all MMDAs across the country to support fixing the poor lighting situation.
"Within your jurisdictions, your common fund is small but please spend some to help the people. Because we when there is light these robbery scandals and all these things will also be minimized," he intimated.