Coronavirus: It Is Our Shared Duty To Prevent Spread — GHS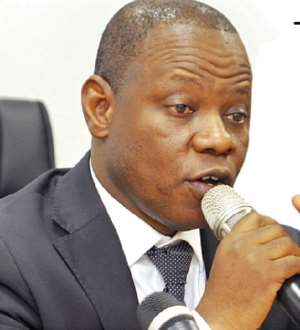 The Director-General of the Ghana Health Service (GHS), Dr Patrick Kumah Aboagye, has said that the comprehensive system put in place to reach all persons who had come into contact with the two persons infected with the coronavirus disease (COVID-19) is yielding the desired results.
However, he reminded the public that averting the spread of COVID 19 was a shared responsibility and reiterated the need for all to imbibe basic hygiene practices because the solution now was prevention based on hygiene, in the absence of a vaccine and a cure.
"We have engaged them to collect an initial list of persons they had contact with and we are following up to where they live, work among other traces, to assess the extent of contact to determine the level of risk and required response," he said.
Interview
Speaking to the Daily Graphic in an exclusive interview yesterday, Dr Kumah Aboagye said one of the affected persons had provided an initial list of 50 persons he came into contact with six days before he began to show symptoms of COVID-19.
He said the other person had also provided an initial list, but the director-general did not mention how many were on the list.
Dr Kumah Aboagye expressed the optimism that as the process continued, almost all persons who had come into contact with the two would be reached to facilitate the right interventions.
He said the two, who were currently being kept in isolation facilities, were in very stable conditions.
Self-quarantine
The director-general said contacts that had been identified had been asked to self-quarantine, while they were monitored on a daily basis for the necessary steps to be followed should they show signs of the disease.
When asked if the GHS recommended the closure of schools and other public institutions where people converged for work or other purposes, Dr Kumah Aboagye said that was not yet on the table.
He was quick to add, however, that those were part of the response protocols that would be triggered when the need arose, especially in the case of local spread infections in which one per cent of local communities were affected.
"We continue to study the situation because we don't want to wait till one per cent of a community's population is infected before we act. We are monitoring the situation and at any indication of community spread, we will enhance response by closing schools and limiting public gatherings. But as of now, we only discourage overcrowding in any public meeting," he stated.
---graphic.com.gh