COVID–19: How Prepared Is The Church?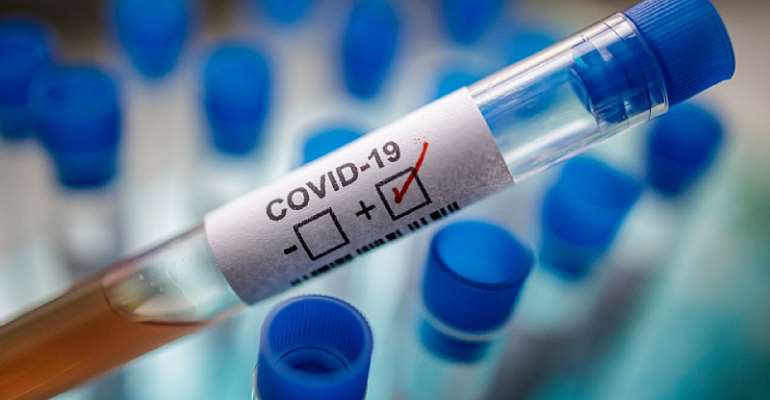 The president of the Republic of Ghana yesterday announced measures the government is taking to forestall the global pandemic, COVID–19 in Ghana. In his address, he mentioned that he has directed the Minister for Finance to make available the cedi equivalent of $100 million to enhance Ghana's preparedness and response plan. This amount, according to the President, "is to fund the expansion of infrastructure, purchase of materials and equipment, and public education."
Some health officials around the world are recommending the cancellation of gatherings of 250 or more people, as a way of escalating efforts to slow the spread of the novel coronavirus. The size recommendations have the potential to touch virtually all corners of social life — especially religious gatherings. Churches in some parts of Europe and America have temporarily closed till further notice, explaining the reasons for the closure in a letter to the 88 congregations in her diocese the Bishop of Washington, the Rt Reverend Mariann Budde, said "Two things are clear: social distance is necessary to stop the spread of coronavirus, and the populations at greatest risk are highly represented among our congregations and the clergy.
THE BIG QUESTION
As the church continues to intercede and seek the face of God to heal our land and completely wipe out this pandemic, the big question now is "How prepared is the church in Ghana?". Like other parts of the world, if we are legally prohibited from physically gathering in groups, can the church stay connected and still pursue its divine mandate?"
THE ANSWER
The future they say is for the prepared. It's smart to think ahead.
The times we live in has afforded us a tremendous opportunity to try new things and a sure way to be prepared is for the church to leverage the power of the "DIGITAL" in other to stay connected while pursuing its divine mandate. The role of technology in the modern church cannot be over emphasized, it helps churches run smoother and more efficient. Websites, podcasts, web and mobile applications and social media platforms are a few digital tools the church can leverage on in these challenging times.
THE STRATEGY
Put together a team in your church, consult a digital media expert to train them, and consider investing in your online presence as the first strategy to stay connected. Remember, the objective is to stay connected and have fellowship with your congregation virtually and an online presence does not just make this objective possible but it is also essential for growing your church and making it visible beyond the walls of your building.
The simplest, effective and most affordable strategy to start with is to setup accounts for your church on social media platforms. Social media is rapidly becoming the best way for churches to stay connected and reach new people. In fact, 46.1% of churches now say that social media is their most effective method of outreach (Buzzplant). If leveraged correctly, your social media accounts will not only provide a lot of useful information about your church, it can also help you grow and stay connected.
Strategies for growing your church brand on social media
Post useful resources without promoting the church
Build content people want to share
Take advantage of friend to friend connections
One very important feature available on most social media platforms which I strongly encourage you to explore is the live Stream feature. This can be used to live stream both audio and video and when used well it leads to greater engagement with your followers in so many ways. For example, it's interactive – a Live stream on your Church's page gives members the opportunity to comment, ask questions and play a more active role in real time.
In addition to the above, live streaming opens new channel for collections, donations and giving via a third-party application you can offer online subscriptions for live streamed content or offer the content for free with a request encouraging the viewer to donate or contribute to the collection. So, your tithes, offering and other collections are sorted.
Videos are powerful and I advise you create more video content as part of your content strategy because people generally respond more to both visual and audio stimulations. There two major ways you can use video content, first you can live stream your service directly and get people to connect in real time and secondly you can prerecord the service and post or host a watch party on your page (Facebook).
In instances where you are not allowed to have in-person meetings the second option will be the best way out. To do this, you need a pre-recording of your worship service designed especially for online, you can achieve this by asking members of the congregation to record themselves reading certain parts of your worship sessions, and incorporating them into your service so people see lots of familiar faces. Your musicians can creatively record pieces in their homes and the priest or the pastor can as well deliver his/her sermon from wherever he/she maybe. All these video pieces must be woven together by an expert (video editor) for your final broadcast online. The objective is to not try to replicate the in-person experience but to create a completely unique worship experience using digital tools.
CONCLUSION
Remember, churches who will stay connected and pursue their divine mandate in this period of global pandemic are those do these two things:
Use the power of the DIGITAL
Follow its RULES
There is a lot of pressure on the church in these difficult times. Many people are looking up to us for answers and we must live up to the purpose of our calling.
Dear Pastor,
Lead your congregation to Pray, educate them about the COVID-19 pandemic and leverage on technology to stay connected as you pursue your divine mandate.