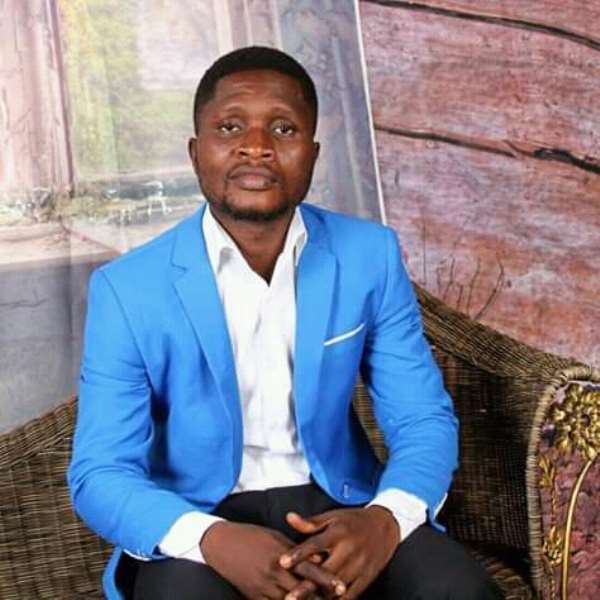 The TESCO coordinator and member of NPP Eastern Regional communications team, Charles Opoku has descended heavily on the Communications Officer of the opposition National Democratic Congress, Lawyer Sammy Gyamfi.
The NPP communicator, in a post he made on social media referred to Sammy Gyamfi as the most discredited politician ever in the history of Ghana.
This came after Sammy Gyamfi responded to the response of the Ministry of Development and Special Initiatives on the 1V1D projects allegedly drying up in the Northern regions.
Below is the full statement:
Sammy Gyamfi is always quick to label people as liars when in actual fact, he is no less a perfect definition of who a pathological liar is. The nauseating aspect is that he does so without providing even a shred of evidence or even a feeble basis for such unfortunate name-calling.
After being exposed by the Ministry of Special Initiatives relative to his propaganda-driven Press Conference deceptively labeled "Moment of Truth", he is back with yet another empty statement full of insults, name-calling, false fabrications and useless queries.
In paragraph 6 of Sammy Gyamfi's statement, he subtly concedes that he has no evidence or whatsoever that contradicts the assertion by the ministry that the two dams he (Sammy Gyamfi) and the NDC visited are uncompleted ones yet he preceded this shameful concession with categorical statements that denigrate the image of the Ministry.
To want to get away with the many lies, deceptions and character assassinations inherent in the press statement, he is stressing to hoodwink Ghanaians with his usual line "in the coming days, I will provide evidence for Ghanaians to know that what I'm saying is true", knowing very well that his "coming days" will never come.
The underlying elements of responsible, reliable and educative political communication are truth, fact, accuracy and sincerity but unfortunately, the communication style of Sammy Gyamfi lacks these. Therefore, it comes as no surprise for him to always put the cart before the horse - make wild claims and allegations before he go about in search of evidence to substantiate them.
This conduct of Sammy Gyamfi smacks of sickening incompetence and amateur PR gimmick.
It does appear that Sammy Gyamfi is emboldened to make such false claims and unsubstantiated allegations against distinguished individuals in public life by dint of the inability of many journalists to confront him with facts and also hold him to strict proof. Isn't it ironic that Sammy Gyamfi becomes a hero when interviewed by some journalists but same person tend to look very Ignorant, uncollected and frustrated when interviewed by the likes of Bernard Avle?
In conclusion, Sammy Gyamfi is not just an ignorant-literate, he's a very rude young chap who never accepts his mistakes but rather, in crass arrogance, forces his confused and false narratives down the throats of unsuspecting Ghanaians.
#4More4Nana
#Ofeetso
#Presidoo
Source: WestAfrica24.com