Kpando MP Supports Child Welfare Clinic Of Margret Marquart hospital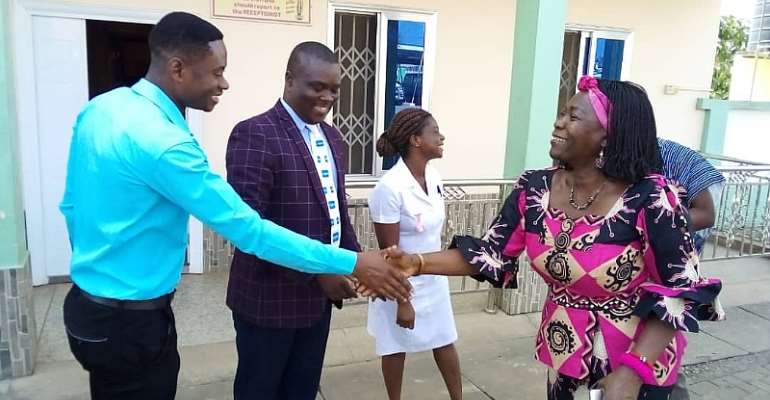 As part of the continuous celebration of the 60th anniversary of the Margret Marquart hospital, founded in 1960 in Kpando, the Member of Parliament for the area, Mrs Della Sowah has donated roofing materials to the tune of Ghc10,000 in support of the hospital's Child Welfare Clinic project.
The MP who has in recent times had meetings with the management of the hospital said, it was important for her to continue working with the hospital to achieve its primary goal of providing for the basic health needs of the people of Kpando and beyond.
The hospital which has a staff capacity of about 350 and a bed capacity of 216 with 300 OPD attendances daily is appealing for support from the general public and all stakeholders to build an estimated gh100, 000 capacity child welfare clinic to augment the existing infrastructure deficit of the hospital.
The MP, who acknowledged the role of the hospital said, Margret Marquart, plays a major role in the area and must be supported to meet the daily demands of the people in the communities.
The hospital authorities expressed their gratitude to the MP for the support and called on all to help in any way possible towards the project and others.
The celebration of its 60th anniversary is under the theme "60 Years of Resilient Catholic Health System in Kpando; Honouring the Past, celebrating The Present and Building the Future.
The 60th anniversary is scheduled to climax on September 20.