NSA has database of domestic US phone calls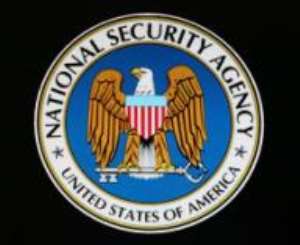 WASHINGTON (Reuters) - The agency in charge of a domestic spying program has been secretly collecting phone call records of tens of millions of Americans, including calls made within the United States, USA Today reported on Thursday.
It said the National Security Agency has been building up the database using records provided by three major phone companies -- AT&T Inc., Verizon Communications Inc. and BellSouth Corp. -- but that the program "does not involve the NSA listening to or recording conversations."
USA Today said its sources for the story were "people with direct knowledge of the arrangement," but it did not give their names or describe their affiliation.
The existence of an NSA eavesdropping program launched after the September 11 attacks was revealed in December.
Defending the controversial program, President Bush and his administration officials have said it aims to uncover links between international terrorists and their domestic collaborators and only targets communications between a person inside the United States and a person overseas.
But USA Today said that calls originating and terminating within the United States have not escaped the NSA's attention.
"It's the largest database ever assembled in the world," the paper quoted one source as saying. The agency's goal is "to create a database of every call ever made" within U.S. borders, it said the source added.
The NSA has "access to records of billions of domestic calls," USA Today said. Although customers' names and addresses are not being handed over, "the phone numbers the NSA collects can easily be cross-checked with other databases to obtain that information," it said.
Air Force Gen. Michael Hayden, who headed the NSA from 1999 to 2005 and was nominated by Bush on Monday as director of the CIA, would have overseen the call-tracking program, the paper said.
Hayden, as well as NSA and White House officials, declined to discuss the program, USA Today said.
Among major U.S. telecommunications companies, only Qwest Communications International Inc. has refused to help the NSA program, the paper said.
Qwest, with 14 million customers in the Western United States, was "uneasy about the legal implications of handing over customer information to the government without warrants," USA Today said.
It said the three companies cooperating with the NSA "provide local and wireless phone service to more than 200 million customers."