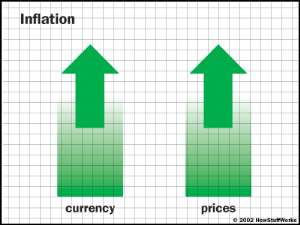 Accra, May 8, GNA - The Ghana Statistical Service on Monday maintained that its inflation figure of 9.9 per cent announced in March 2006 was correct.
It explained that the national Consumer Price Index for March 2006 was 436.47 with respect to the base year, September 1997. This index when compared with that of March 2005 for which the CPI was 397.27 gave the inflation rate of 9.9 per cent.
The Service, however, maintained that the 242 items in the Consumer Price Index (CPI) basket could justifiably be questionable since it might not cover all consumables in the country.
Professor Nsowah Nuamah, Deputy Government Statistician said these at a press briefing in Accra, to respond to recent critiques of the inflation figure. He said plans were afoot to re-base the CPI to correspond to more current patterns of the population.
To that end, Prof Nuamah said measures like changing the base from 1997 to 2002 prices and adopting the 1999 weights instead of the 1993 weights was being pursued to reflect current trends.
"Currently the CPI for every month is released in the second. We are, however, planning to reduce this to a week ", he explained. He also announced that a stakeholders meeting to discuss the results of the CPI Inflation results before publishing them would be held on May 25 2006.
Dr Grace Bediako, Government Statistician, earlier at the briefing stressed the importance of inflation in the economic process, which the Government needed to pay critical attention to achieve the desired outcome in the economic management regimes.
"If not contained, inflationary tendencies in the economy will slacken the pace of economic growth and development. The attainment of the national goal of reaching middle income status by 2015 and the sub-regional goal of unified monetary zone hinges on such policy discipline", Dr Bediako noted.
Inflation, she said was, therefore, one of the key processes that needed to be monitored, "and for the Ghana Statistical Service, I can say that it is also one of the most successful areas of our work", she indicated.
Dr Joe Abbey, Executive Director of the Centre for Economic Policy Analysis, who chaired the function, said there were tough technical issues in collecting and processing statistical information so the GSS should be well resourced to effectively do the job and come out with the right data. 8 May 06