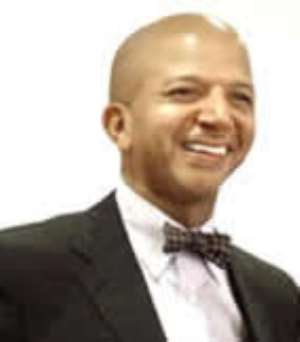 Mr. Anthony Williams, the visiting Mayor of Washington DC, has given the assurance to "arrange partnership" for the development of businesses and tourism in the Central Region.
In addition, he would link the region with other states and cities in the US to enhance its development.
Mr. Williams gave the assurance when he led a 30-member delegation to pay a courtesy call on Mr. Isaac Edumadze, Central Regional Minister, at his residency in Cape Coast. He described Ghana as a special place and a mother country for many Americans as well as Americans of African descent, who shared many things in common with Ghanaians especially in education, religion, politics and culture.
Mr. Williams expressed appreciation to the establishment of the sister city relationship between Washington DC and the Accra Metropolitan Assembly (AMA) for his city to share its rich experiences with AMA to enhance its development.
Mr. Edumadze thanked the delegation for the visit and said it would help bring "hope, unity and confidence between them."
He enumerated tourism and other potentials in the region and called for the establishment of linkages and contacts in businesses to enhance the region's development.