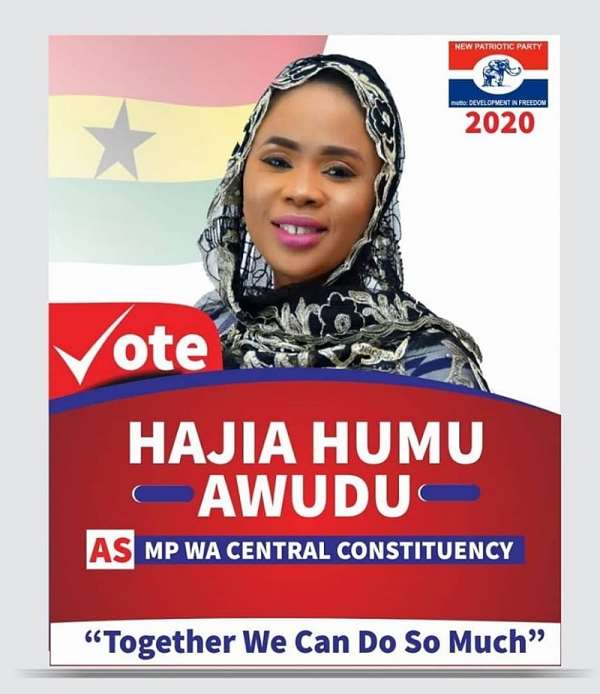 One would've thought that as opinions are like noses, people wouldn't disagree with them or counter with opinions of their own. However, in our fourth Republic freedom of speech is guaranteed under the 1992 Constitution in article 21 clause (1): "All persons shall have the right to- (a) freedom of speech and expression, which shall include freedom of the press and other media". And, in this spirit, we can make arguments and counter-argument in equal measure.
'My good subject', you assert that Ghana will benefit, if Rashid Pelpuo is returned to parliament for the last time in December 2020? Is this your final opinion? And how in the name of heaven did you reach that conclusion, as it certainly wasn't from any irrefutable argument you made in your rather deceptive write-up with the beguiling heading. Certainly, that conclusion of yours did not come from the quality of Rashid Pelpuo's debate in parliament! Nor did it come from his contribution to national discourse! Or did it? Surely, the present depends on the past and the future should depend on the present.
No doubt, therefore, you'll be delighted to tell us how Ghana has benefited from Rashid Pelpuo being in parliament for 15 years. I am challenging you directly and specifically to tell us directly and specifically exactly what the contribution Rashid Pelpuo made to Ghana's legislation in the past 15 years has been. Please don't forget to name specific legislation and/or private member's bill/s.
Your own words in your first paragraph expose Rashid Pelpuo and provide the rope with which to hang his political career. "I don't support longevity, I don't support sectionalism, I don't support laxity and definitely do not support patronage." You wrote all of that! Need anyone say more? But I'll say more for good measure. Longevity has its place, yes, but longevity is neither experience nor expertise!
And being in a law-making House for a long time is not the same thing as becoming a good law-maker nor does it mean contributing in a significant way to law-making. You're confusing things. You're also contradicting yourself and thus displaying double standards. Furthermore, sectionalism and patronage are detrimental to our constituency. And I am astonished that you can associate Rashid Pelpuo with such detriments and still, in good conscience, beat an election drum on his behalf. Shocking!
Snr Abdul Wahab, you're a smart man and in your attempt to divert focus from the deficiencies of an underperforming MP, you tried hard to remind us about the mandate of the MP by detaching the aspect that positions an MP as an agent of development who represents a constituency which requires infrastructure, needs a literate population as constituents, needs social and economic initiatives that will help improve upon the standard of living of its constituents, etc. But, permit me to ask you the following questions:
(a)How do we measure the performance of our MPs if the making of laws becomes the only benchmark for a renewal of their 4-year mandate?
(b)Why don't we amend the 1992 Constitution to give the opportunity to only those who read the Law to sit in parliament to make great laws?
(c)Why does the 1992 Constitution mandate the preferential treatment of parliamentarians in appointments as ministers of state, if their mandate is to make laws only?
(d)Haruna Iddrisu, Afenyo Markin, Kennedy Agyapong, Dominic Ayine, Oppong Nkrumah, Abena Osei-Asare, the list goes on, are sent to parliament by their constituents to make laws. Don't you want to ask why their respective performances are not only judged in their respective constituencies (by their constituents) by the laws they make only but also by the works they do on the ground back in the constituency?
When all is said and done, in all seriousness, in all truth and in all candour, your write-up was an elitist smokescreen for the sort of snobbery the good people of Wa will not allow to overrun our politics. What you said loudly and clearly for the whole world to hear is that you must hold a PhD or a degree plus another or you must've read the Law along the line before you consider the possibility of standing for election in the Wa Central constituency. But I assure you, the constituents of Wa Central will reject your superiority complex and tell you what they want their MP to do - in the same way I object to it here.
Lastly, I leave you to your mischief by refusing to indulge you with regard to John Boadu (JB), our party General Secretary. Suffice it to say that JB will be thrilled to win 11 seats in the Upper West, including the Wa Central seat. And ours is the candidate, Hajia Humu Awudu, who'll listen to the lamentations of Wa Central constituents and deliver to them some of their expectations, not more laws.
Salaam Allaikum!!!
Kpegla Jnr
Wa Central Financial Secretary
Aide to Hajia Humu Awudu, Parliamentary Candidate for Wa Central, New Patriotic Party