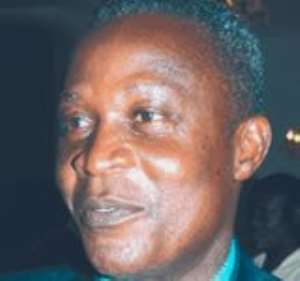 Employers and organised labour, two key players in the Ghanaian economy, have lauded the government's achievements in stabilising the economy and curbing inflation.
The two bodies, the Ghana Employers Association (GEA) and the Trades Union Congress (TUC), however, bemoaned the low level of productivity and high unemployment and tasked the government to come out with strategies to address those concerns.
To tackle the problem of unemployment, the TUC recommended the revival of the Public Works Department (PWD) to absorb the army of unemployed youth who could also help deal with the mounting heaps of refuse in the cities.
The Head of the Policy and Research Department of the TUC, Dr Anthony Yaw Baah, commended the government for increasing the minimum wage (in terms of the exchange rate of the cedi) from $21 per month in 2001 to $47 per month in 2006, which, he said, was the highest achievement since 1984.
Dr Baah further added that compared with the 1980s, there had been improvement in the macroeconomic management of the country but pointed out that the stability of the economy did not mean that it was doing well.
According to him, the gains of the macroeconomic management had not reflected in the living standards of the people, adding that interest rates and the level of unemployment, for instance, were still high.
He said if the rate of unemployment was reduced and the lives of the majority of the people were improved, such that they would rise above the poverty line, then organised labour would endorse the improvement in the economy.
Dr Baah said the government had good plans of developing the transport sector, the road infrastructure and other projects but expressed his discomfort at the government's free market ideology.
He said the government's policy should not only be based on free market ideology but also aimed at addressing needs like employment creation.
Dr Baah underlined the need for the government to revive the PWD to create more jobs for the people, particularly the
Story by Edmund Kofi Yeboah