Dujkovic names final squad on Friday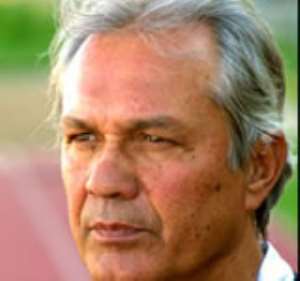 Ghana will announce her final squad for the 2006 World Cup finals on Friday.
Black Stars coach Ratomir Dujkovic is expected to submit his list of 23 players to the Ghana Football Association upon his return from France.
Despite reports that he had mentioned some fifteen players who are sure candidates for Germany, Dujkovic has been resolute in keeping his final list close to his chest.
But Chairman of the Black Stars management committee, Fred Pappoe says the Serbian has had ample time to finally assemble his best arsenal for Germany.
The Black Stars are set to play French club Nice in a friendly match in France today.
The match is the last of the trial matches lined up by the FA to afford Dujkovic the chance to assess some fringe players before naming his final squad for the world Cup.