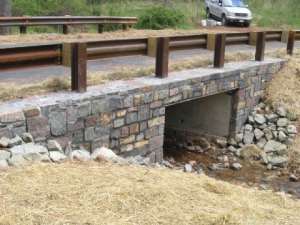 The construction of roads, bridges, water closet toilets, school blocks and culverts estimated at billions of cedis is to begin by the end May at Agona Swedru to give the town a facelift, Mr Richard Ziork, District Development Planning Officer, has said.
Under the programme, which would be funded by the Agona District Assembly in collaboration with the Social Investment Fund (SIF), micro credit would be given to farmers, traders and artisans in the area to expand their ventures as part of efforts to reduce urban poverty.
He noted that the Assembly would provide 25 percent of the funding while SIF would offer the rest under the programme to end in 2010.
Mr Ziork stated that a six-member committee had been trained to have oversight responsibility for each of the three towns in the Central Region, Agona Swedru, Apam and Kasoa.
The capacity of the Revenue Collectors would also enhanced to enable them to rake in more funds for the District Assemblies the beneficiary towns were located.
The District Development Planning Officer said under the programme, five bole holes had been sunk for primary and Junior Secondary Schools Agona District while six KVIPs had been completed.
He noted that a 188-million-cedi contract had been signed with a Chinese Contractor to dig bole holes in five communities, while another 679-million-cedi contract had been awarded for the construction and improvement of eight kilometres of road at Mensakrom, Otabil and Nkumkum to facilitate the transportation of farm produce to the market centres.
He said four Area Councils, Agona Nkum, Mankrong, Asafo and Otsenkorang would be given 150 million cedis to start their own projects.
The District Planning Officer said under the World Bank Micro Credit programme 44 and 57 applications had been processed and sent Akyempim and Nyakrom Rural Banks respectively, adding that individuals and groups could get between 40 million and 100 million cedis for economic ventures as part of the efforts to reduce urban poverty.