Victims of Dansoman police shooting incident put to rest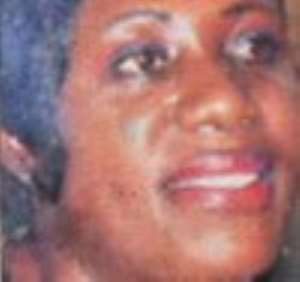 Accra, May 6, GNA - Burial rites for the two victims of the Dansoman shooting incident was on Saturday held with an appeal to residents of the area who witnessed the incidents to come out and give out information to assist with the investigation.
Mr Francis Dadzie, Executive Director of the Advertising Association of Ghana and Spokesperson for the families expressed regret that ever since the incident occurred no eyewitness had come out to give any information to help unravel the mystery.
"I want to appeal with the mercies of God to anyone who saw or heard gun shots on the day of the incident to come and inform the family to help us unravel the cause of death of our two beloved deceased members", Mr Dadzie noted.
He said the family would keep waiting for report of the police investigation "that is expected to bring out the truth".
The two victims, Lydia Opoku also known as Awo 42 and Akua Ataa Boatemaa 38, lost their lives during a recent shooting incident when the police mistook them for armed robbers and shot into a taxi in which the two were travelling. The police were said to be chasing some robbers who had earlier snatched the bags with moneys from the ladies.
The two have been good friends since their secondary school days at Konongo Odumasi. Maame Ama Dapaah, mother of Akua Ataa Boatemaa, who was visibly perplexed, told the GNA at the Tony's Park at Dansoman where the funeral and memorial rites were held that though she appreciated the Police for sending their high ranking personnel to their home to apologise for the incident, she was still expecting to see the pictures of those personnel who shot the victims in the dailies.
"My daughters' pictures are all over in the newspapers-but where are those police officers who shot them?, she queried.
She said for now, the family were providing for the funeral expenses though the Police had promised to foot the bills later.
Mrs Grace Opoku, mother of Lydia Opoku, in her bewilderment could not utter a word but just nodded her head as the GNA reporter shook hands with her and consoled her.
She was later spotted wailing uncontrollably when the casket of her daughter was being put into the hearse for the Cemetery.
Earlier in a sermon, Pastor Kwesi Pamfo Odum, of the Church of Pentecost SSNIT Flat Assembly where the deceased persons worshiped urged the family members not to begrudge anybody for the accident but "see the death of the righteous as the calling of the Lord".