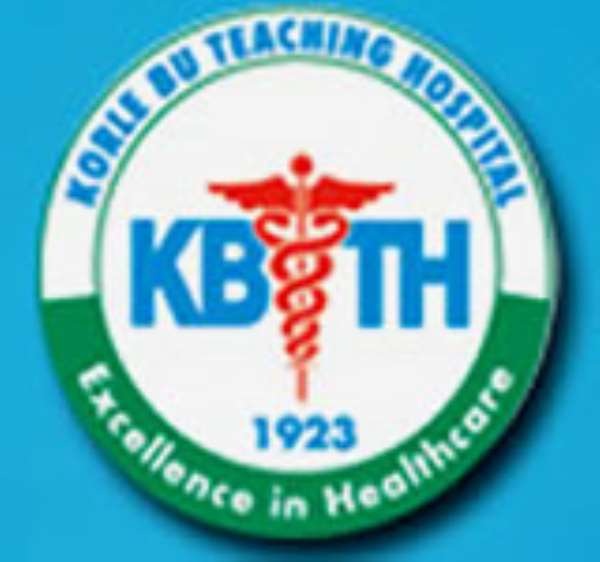 A fourteen-year-old JSS graduate has filed a suit against the Governing Board and three doctors of the Korle Bu Teaching Hospital for negligence.
The boy, Frank Darko, who is an aspiring footballer is seeking general damages of ¢800 million for negligence and the loss of use of his limb.
The suit, which was filed by the mother of the victim is also seeking special damages of ¢9.44 million being cost of treatment, drugs purchased and transportation during the boy's treatment.
In his statement of claim, Darko averred that in May 2005 he had a pain in his right knee and reported to the hospital for treatment.
He said his ailment was diagnosed as a torn Patella Ligament and after series of tests by one Dr. Larnyoh (deceased) together with three doctors, Kennedy Addo, Kopsiah and Agbeko, who decided that his right knee should be operated upon to repair the diagnosis.
According to the statement of claim, the team of doctors, led by Dr. Larnyoh, conducted the operation, but instead of operating on the right knee, the doctors operated the left, which had no problem.
It continued that the operation led to a deformity of the left knee and leg, making it impossible for him to walk properly without the aid of crutches.
Frank Darko is therefore claiming that the doctors have been extremely negligent and recklessly careless in handling him, citing them of breach of duty of giving professional care to him.
Additionally Darko noted that his father suffered a cardiac arrest and died as a result of the doctor's negligence and stated further that he still pays for cost of treatment anytime he attends the hospital.
He said through his counsel, a letter was written to the doctors about his situation seeking redress, but the letter was treated with contempt.