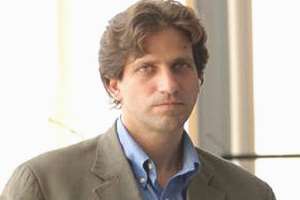 A Moscow court session Thursday ended without a verdict in the trial of two ethnic Chechens accused of killing the American editor of Forbes magazine's Russian edition, Paul Klebnikov, in July 2004, The Associated Press reported.
Kazbek Dukuzov and Musa Vakhayev are charged with killing Klebnikov, who was shot on the street outside his Moscow office. They are being tried behind closed doors at the Moscow City Court.
The slaying deepened concerns about media freedom in Russia and raised questions about who would want to kill Klebnikov, a journalist and author who investigated corruption and sought to shed light on the closed, sometimes violent world of Russian business.
Judge Vladimir Usov spent much of the day reiterating details of the case and instructing jurors, who were expected to begin deliberations Friday, said Ruslan Koblev, a lawyer for a third defendant in the trial. Prosecutors claim the defendants killed Klebnikov on behalf of Khozh-Akhmed Nukhayev, a Chechen separatist figure who was the subject of a critical book by the victim and remains at large.
The U.S. government and Klebnikov's family, whose roots are in Russia, have urged prosecutors to investigate all angles thoroughly and stressed the importance of bringing those behind the killing, not just those who carried it out, to justice.
Critics of Russia's justice system, which came under fire during the trial of tycoon Mikhail Khodorkovsky and is widely seen as lacking independence from the Kremlin, have said prosecutors failed to properly pursue other lines of investigation in the Klebnikov case.
Koblev represents Fail Sadretdinov, who is being tried alongside Dukuzov and Vakhayev in connection with a separate crime, the alleged attempted murder of a businessman. Prosecutors say that Sadretdinov is linked with the other two defendants.