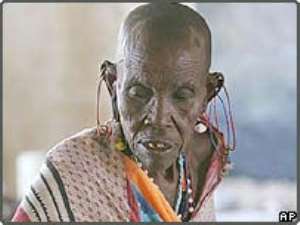 Headlines talk of pension scandals around the world including Africa but as populations get older, does the future for Africa's aged have to be bleak?
The UN says that in 50 years time, the number of people over the age of 60 in Africa will have increased five-fold, from 40m to 205m.
South Africa, Namibia and Botswana are the only three countries in sub-Saharan Africa that provide a universal pension - a scheme not linked to work.
However pensions are starting to creep up governments' agenda. A month ago, ministers from 13 East and southern African countries adopted the Livingstone call for action to make social protection such as pensions an absolute right.
Are you a pensioner? Did you have to wait for years? Or did you receive your pension without a problem? What do you spend your pension on? Are you saving for your old age?
Send us your views and experiences using the form on the right.