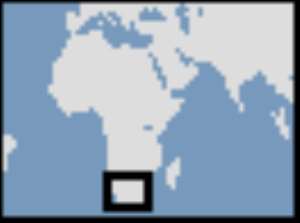 An eight-month-old baby has survived being thrown from the fourth floor of a burning building in Johannesburg.
A bystander caught baby Likhona Mviko in his arms after his mother, Thandiwe, threw the infant from the balcony where she was trapped by flames.
The mother then managed to escape by climbing over the balcony and down to the floor below.
One person died in the fire in the inner-city block, and three were seriously injured.
"I pleaded with her to throw down the baby, with the assurance that it was going to either fall on the mattress that was on the pavement or right into our hands," Michael Ndlovu, the man who caught the baby, told The Star newspaper.
"After a while, when the flames grew bigger and bigger, she threw the baby without hesitation," Mr Ndlovu said.
Several bystanders were waiting to catch Likhona as he fell, but Mr Ndlovu was the first to position himself under where the infant was falling.
"The baby came rolling right there into my hands," Mr Ndlovu said.
The fire is reported to have broken out in the midst of a domestic quarrel in one of the flats.
Twelve people died a month ago, after a fire broke out in a central Johannesburg building.