Africa Education Watch Presents Position Paper On New Draft Junior High School & BS 10 Curriculum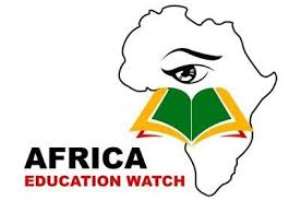 Africa Education Watch (EduWatch), an Education Policy Think Tank, works with governments, private sector and civil society to achieve an equitable and accountable education system that assures quality and equal opportunities for all. Ahead of the National Stakeholder Forum on the new draft Junior High School i.e. Basic School 7-9, and Basic School 10 curriculum, scheduled for Friday 28th February, 2020, EDUWatch undertook a content and policy review of the new draft curriculum. The following outcomes are therefore hereby submitted to the National Council for Curriculum and Assessment (NaCCA) and the Ministry of Education for consideration.
Findings and observations

The curriculum is a departure from the old one that placed emphasis on coverage of too many curriculum objectives and topics, to a curriculum that is focusing in depth on a smaller number of skills and concepts. That will ensure greater understanding and mastering of specific skills.
The curriculum addresses some major contemporary issues like climate change, gender inequality, Artificial Intelligence, and sustainable development; which makes them responsive to the needs of today's place of work, society and life.
A shortfall about the Millennium Development Goals was the lack of awareness by many. Therefore, the inclusion of the Sustainable Development Goals in the Social Studies curriculum is necessary to ensure our children become aware of critical issues that face humanity globally, and as such challenge their minds at addressing these problems starting from their communities.
The curriculum revolves around mastering of the 4Cs skills (Collaboration, Communication, Critical Thinking and Creativity), and other identified skills for the future such as digital literacy, complex problem solving etc. These skills, according to the Future of Jobs Report by World Economic Forum are highly demanded in the 21st century workplace.
The introduction of "Volunteerism" as a sub-strand in Social Studies is welcoming. That will begin to inculcate in our children, the spirit of volunteerism that is lacking in our society.
The contents of the Computing Curriculum provide a shift from "how to use technology" to "how to create technology". This is necessary to prepare the students for the 4th Industrial Revolution.
The introduction of the Career Technology Curriculum (which combines life skills, technology and entrepreneurship) is a good initiative that in the long run will produce more entrepreneurial citizens and as well serves as a shift from students' high interest in humanity programmes in the universities to technical and vocational programmes.
On the introduction of Creative Arts and Design, teaching young students design thinking helps them develop a growth mindset and important problem solving, analytical and spatial thinking skills. Note that 85% of jobs that will exist in 2030 have not been invented yet. So creative design skills helps prepare our students for this unknown future by teaching them to be creators, innovators and problem solvers who can adapt and pivot when necessary to flourish in a rapidly changing world.
Recommendations

Social Studies: To make "Volunteerism" more practical sub-strand in Social Studies, schools should be made to identify projects in their communities and embark on bi-annual or annual Community Service. This could be planting of trees, cleaning up communities, managing waste, community sensitization on topical issues etc.
Computing: The Computing Curriculum provides a shift from "how to use technology" to "how to create technology, a significant a departure from the current focus on teaching the use of technology. Resultantly, this curriculum cannot be implemented my visual or oral instruction. There must be equipment available in all schools to facilitate teaching of robotics, artificial intelligence etc.
Computing: With the growing concerns on issues of Cyber bullying, Internet Security, Child On-Line Protection, inappropriate use of mobile phones by teenagers and the rife of fake news, provision should be made to address these challenges in the Computing curriculum.
Science: Mental health has received less attention in Ghana and stigmatization of persons with mental health problems continues. The Science curriculum should make provision for educating our children on what constitutes mental health problem, signs that a person is depressed, traumatized and what to do in such instances. This could curb the growing rate of suicides, depression, and other psychological problems.
Career Technology: The entrepreneurship strand of the Career and Technology curriculum should have a sub-strand on "entrepreneurship and responsible production" so that as we raise entrepreneurial citizens, they will be responsible in their business development; not at the expense of human safety and environmental protection.
Career Technology: This is much more of a practical programme. Government should ensure it provides enough practical tools and materials to the schools for effective teaching and learning of the curriculum, else, it would not serve its purpose. For instance, entrepreneurship must be experienced through practical demonstrations not just taught in class. This may require some extra teaching and learning aids, materials and orientation outside the school environment which may come with extra cost.
More or less, the Creative Arts and Design is a duplication of most strands in the Career Technology curriculum; as such, the Creative Arts should be integrated into the Career Technology curriculum in order to reduce the number of subjects.
Social Studies: As violence (sexual, psychological and physical violence) is gaining ground in homes and communities, the Social Studies curriculum should make provision to equip learners on the subject matter, taking into consideration much more, gender-based violence.
Social Studies: The scope of History being studied at the primary school is scanty, hence some major history of Ghana should be added as strands in the Social Studies curriculum since History is not a stand-alone curriculum in the JHS.
Social Studies: As society becomes more dynamic and increasingly complex, students must be equipped with social and emotional skills such as anger management, self-regulation, coping mechanisms, handling stress, conflict resolution, awareness of others' feelings, empathy, resilience…It is important the Social Studies Curriculum provides the avenue for the learners to build these skills to be emotionally intelligent and be able to handle complex situations.
Piloting: The piloting of the new curriculum must be inclusive, especially the involvement of pre tertiary teacher unions. The process must be designed such that, it provides space for the outcomes of the pilot to be shared with national stakeholders for validation. This is very important to ensure ownership by especially teachers.
Inclusion: The draft curriculum is not inclusive, as persons with visual impairment have challenges reviewing the draft curricula in the format which they currently are. Textbooks availability prior or after curriculum.
Textbooks: The availability of textbooks is critical for teaching, especially where there are new ones. Unlike the previous curriculum which has core points to serve as reminders, this draft requires much effort and should require textbooks to teach. NaCCA must ensure textbooks are available in all subject areas before roll-out.
Conclusion
In addition to the on-going consultations, the successful implementation of the curriculum hinges on the adoption of efficient processes in the piloting and validation process, availability of adequate resources and a realistic timeline for eventual roll-out. Specific resources required prior to implementation include computer and technology laboratories for all schools, textbooks, adequate training for teachers and inclusive teaching aids. The Ministry of Education should not be in a hurry to implement the curriculum if the resources are not readily available, especially in rural schools where facilities for teaching are a mirage. The lessons from the hasty roll out of the primary school curriculum and its attendant avoidable challenges must be our guide in order to improve.
Curriculum review team:
Mr. Kofi Asare, Executive Director, Africa Education Watch
Mr. Divine Kpe, Educationist & Fellow, Africa Education Watch
Accra, 27th February, 2020.