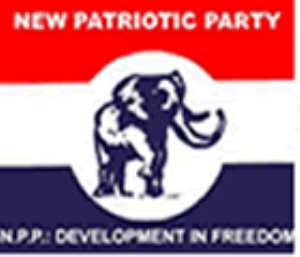 Mr Kofi Adu, Secretary of National Democratic Congress (NDC) in the Nkoranza North constituency in Brong Ahafo, has alleged that the NPP has adopted several "tricks" in its desire to win an imminent bye-election in the constituency. Addressing a press conference in Sunyani, the NDC secretary alleged that even though the seat had not been officially declared vacant and a bye-election announced;..
... there was evidence that the NPP had already begun campaigning across the length and breadth of the constituency. The incumbent MP, Mr Eric Amoateng is facing drug charges in the United States of America. Mr Adu alleged, "Day in day out the constituency is invaded by land cruisers belonging to ministers, special aides, special assistants, DCEs and top NPP functionaries. "They visit the constituency, hold meetings and rallies and are seen publicly dropping huge sums of cash on the streets of the villages in the constituency to induce the constituents to vote for the NPP in the imminent bye-election", he added.
The NDC Secretary said sources close to the NPP in the constituency, whose identity he refused to disclose, had indicated that, "the declaration of the seat vacant had been deliberately delayed for partisan political expediency". Mr Adu alleged that the sources had revealed that the NPP intended to ferry as many as 20,000 non-resident illegal voters from some constituencies in the Ashanti Region to register in Nkoranza North and had made available three million cedis for its "Win Nkoranza North constituency" campaign.
Another rigging machine, he further alleged, being put in place by the NPP is that the party intended influencing the Electoral Commission registration officials with cash for them to add illegal names to the list at home, when registration closes for the day. The constituency secretary said the NDC was aware of these and other "election irregularity schemes" being carefully designed by the NPP to enable it to win the Nkoranza North constituency at all cost, when it was declared vacant and a bye-election held.
Mr Adu cautioned that the NDC was wide awake and would mobilize all resources necessary to counter any moves by any non-resident person or group of persons to register in the impending voter registration exercise in the constituency. "We also wish to assure our constituents that we will keep an eagle's eye on the voters' registration exercise and shall keep a proper documentation of people registered each day until the exercise is over and the final total figure of registered voters in the constituency collated", he added.