Oil Prices: More Shocks To Come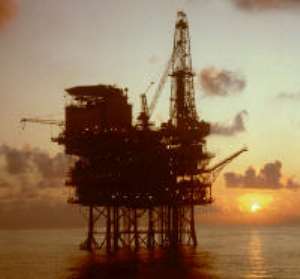 Even though yesterday's fuel price increase has caused a lot of hysteria and consternation among the Ghanaian populace, the chief executive officer of the National Petroleum Authority (NPA), Nana Yaw Attafuah, has sounded the alarm bells that there are more shocks to come.
In an exclusive interview with The Independent, Mr Attafuah said there are certain developments on the world oil market that have sent clear signals that fuel prices are likely to go up again with its correspondent increase locally. The NPA boss has, therefore, cautioned Ghanaians to brace themselves for further imminent fuel price increases in the coming days, if those developments should trigger off high prices of crude oil on the world market.
According to Mr Attafuah, there is even another looming crisis on the way, as Bolivia, an oil marketing country, has nationalised all its oil fields which, he stated, has brought another dimension to the already existing oil crisis. This situation, coupled with the great demand at this time of the year, portends a great oil crisis in the offing, he intimated.
Mr Attafuah told the paper that the country would have lost a whooping amount of ¢100 billion a month if the price had not been adjusted yesterday, disclosing that the short period that crude went past the $70 per barrel mark the country incurred some cost, which was still being calculated.
This, he said, was necessary because crude price has now shot up on the world market to $75 per barrel, whilst fuel price in Ghana remained the same. Explaining further on the necessity for the increase, the NPA chief executive said Ghanaians must come to terms with the reality that whenever crude oil prices shoot up on the world market, local cost per liter must automatically shoot up to make up for the losses to be incurred in the event of price stagnation. He said if that is not done, the Government will have to shift attention to the budget to finance the price deficit as a result of the world crude fluctuation.