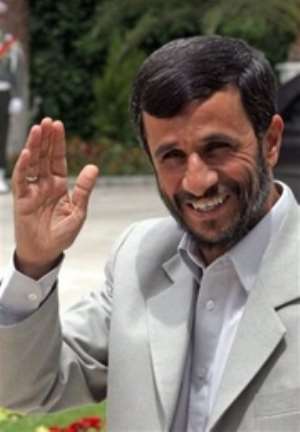 TEHRAN, Iran - A top Iranian Revolutionary Guards commander said Tuesday that Israel would be Iran's first retaliatory target in response to any U.S. attack.
"We have announced that whenever America does make any mischief, the first place we target will be Israel," the Iranian Student News Agency quoted Gen. Mohammad Ebrahim Dehghani as saying.
Dehghani, a top commander of the elite Revolutionary Guards, also said Israel was not prepared to go war against Iran.
"We will definitely resist...U.S. B-52 (bombers)," Dehghani also was quoted as saying.
President Bush has said a military option remained on the table if Iran did not agree to international demands for it to stop enriching uranium. The American leader has said, however, that Washington wanted to solve the dispute over the Iranian nuclear program through diplomacy.