Development Of Mother Languages In Ghana Critical Towards The Achievement Of SDG4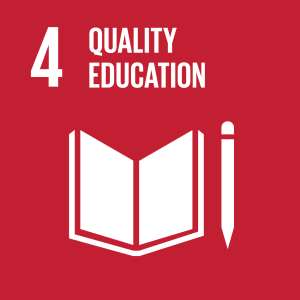 The Ghana CSOs Platform on the Sustainable Development Goals (SDGs), sub-platform 4 (SDG4) continues to advocate for life long learning through the promotion of multilingualism.
Last Friday, 21st February, 2020, the International Mother Language Day was marked at Ho in Ghana under the auspices of Pencils of Promise and World Vision Ghana.
The outcome of discussions shown clearly that multiplicity of languages is not a problem but development of the indigenous languages for national development is now more imperative.
Inspite of the benefits associated with indigenous languages, policy inconsistencies in Ghana regarding language development has been recognized as a key challenge hindering the full realization of its benefits.
As it is said that education is the key that unlocks greatness, we are of the considered view that it is important children are educated at the formative stage in their mother language for easy understanding of concepts and the acquisition of a second language for better learning outcomes.
From the foregoing, we encourage the following critical conditions to be of importance to ensuring language development;
1. Ghana should take a critical look at the development of indigenous Ghanaian languages, which is a catalyst for national development.
2. The ministry of education should address the policy inconsistencies inherent in the implementation of the language policy in schools through enforcement of same.
3. Teaching and learning materials in Ghanaian languages provided to support the learning and teaching at school and at the household level.
4. Ghanaian families should be encouraged to speak local languages with their children.
In the spirit of inclusivity and not leaving no one behind, the SDG4 sub-platform will continue to advocate and make sure that school children are taught in Ghanaian languages for national development.
Sgd
Madam. Joyce Larnyo
(Convener, SDG4 Platform)
0200221014