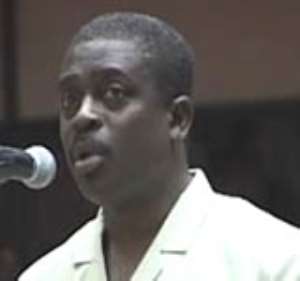 Organised Labour in the country has called on government to take steps to bridge the wide disparities in the incomes of some employees.
Addressing a workers parade in Accra, Secretary General of the Trades Union Congress, Kwasi Adu Amankwah said the widening gap in the incomes is negatively affecting productivity.
The parade was part of activities to commemorate this year's May Day celebrations.
Mr. Amankwah said coupled with the problem of inequality in incomes is the low rate of motivation for workers.
He said evidence abounds that when workers are adequately motivated production is maximised.
Mr. Adu Amankwah appealed to government to factor the interests of workers in policies drawn to develop the country.
He said quite a number of programmes are very often drawn without the inputs of workers even though they tend to suffer the effects of such programmes.
He called on the government to check the rate of liberalisation of the economy saying it is equally affecting workers.
He commended the government for embarking on some projects specifically meant to alleviate the plight of workers.
He mentioned the government's affordable housing projects but said the rate of implementation of such projects should be hastened.
He appealed to the government to enforce provisions under the rent law to save workers from exploitative landlords.
Mr. Adu Amankwah also called on government to see to alleviating the plight of workers who have had to be laid off because their establishments have been closed down.
He said government must take a keen interest in such matters to ensure that the severance packages are paid them.