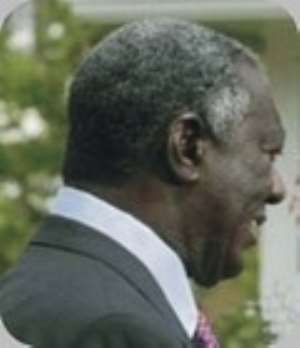 President Kufuor says Ghana will sign its compact under the Millennium Challenge Account on July 28 this year. The account is expected to bring in over 500 million dollars in financial assistance from the U.S. government targeted at modernising the country's agriculture.
Ghana qualified in 2004 to access the account initiated by US President George Bush to assist developing countries. The assistance has since not materialised due to some difficulties.
But addressing organised labour in Accra today on the occasion of May Day, President Kufuor mentioned it as one of the projects and programmes to be rolled out in the course of the year.
Responding to agitations by various groups on the labour front, the President appealed to workers to exercise restraint as his administration works out better conditions for them. He said unrestricted labour agitations have the potential of driving away investors. He commended organised labour for been appreciative of the strides his administration is taking to improve living conditions in the country.
In response to a call to involve workers in policy formulation, President Kufuor said government would constantly consult various stakeholders in drawing up policies and programmes owing to the high rate of globalisation.