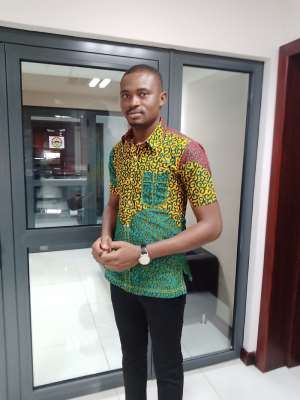 Haven't we had enough of the funfair and celebrated enough mediocrity and therefore should pause, reflect on our progress as a country and get serious a bit? Shouldn't the joy of leadership be in the ability to provide followers with the necessary social amenities, an enabling environment to innovate and invent and employment opportunities to make a decent living through working to earn income by those who don't have the entrepreneurial acumen?
With all due respect, leadership in Ghana has been a joke since the return to constitutional rule. That doesn't mean the other republics were any better. Since the fourth republic serves as a watershed in Ghanaian politics coupled with pockets of military regimes and the fluidity that were reminiscent of them, I will restrain myself from characterizing the preceding republics.
The fourth republic as I said early on serves as a watershed in Ghanaian politics and has stood the test of time. Since it marked the beginning of the end of military rule; its attendant human rights abuse and dictatorship, that should have been sigh of relief and the beginning of better days to come. Sadly, apart from the peaceful electoral turnovers in 2000, 2008 and 2016 not much can be touted as dividends of return constitutional rule.
Rather ironically, instead of people who have the privilege to be elected into leadership positions to do things reminiscent of a country which has lost so much time in its pursuit of development, we have them come to power for self-seeking and perpetuation, personal aggrandizement and amassment of illegal wealth which they don't need anyway.
As if that is not bad enough, they engage in showmanship, funfair and celebration of mediocrity. How can it be that the construction of something as little as a hen coop merits sod cutting and commissioning ceremonies by no mean a person but the president? Isn't that the height of mediocrity, showmanship and funfair? Ironically, the cost of the entourage (per diems, fuel, feeding and accommodation depending on the distance from the capital) to and from the construction site sometimes cost more than the amount set aside for the project itself. What a smack in our faces!
This is not the hallmark of any particular government but cuts across all regimes under the period. At the peak of the dumsor, we had a certain president who went and hired a power plant and upon its arrival organized a party to celebrate this mediocrity. As if that is not bad enough, this same president flew a helicopter to commission an overhead bridge and a community day senior high school in Kumasi and Kanjarga respectively.
His counterpart on the other side waited for all 275 or so ambulances to be ready so that he can do showmanship before distributing them. I thought the president upon assuming office said he was in a hurry? Meanwhile, the carnages on the roads within the waiting period was on the high side. In addition, his economic management team were caught celebrating the exit of the IMF bailout with a kenkey party. Coincidentally, we had lost close to or even more 70 people in a ghastly road accident that day.
In all of these, I shudder to think about what the roles of the numerous representatives and appointees at the local level of our decentralization system are? With about 248 appointees (including Metropolitan, Municipal and District chief executives and Regional ministers and deputies minus ministries, agencies and departments) at the local level, what is the president's business in Kanjarga or Ekumfi to commission a community day SHS or a fruit juice factory? The framers of our local government structure had envisioned the impossibility of having the president everywhere in the country.
Thus, they put together the local government structure to have representatives of the president at each level. So these reps can through delegation do things on behalf of the president under their jurisdiction. You see why it is unnecessarily highly profligate, high-rolling and a mark of mediocrity to have a president spend so much money to go and cut sod or commission a three-unit classroom block in my village?
What baffles me in the face of all these, is the level of acceptance and tolerance by the suffering masses through their eloquent silence. In a participant democracy, there should have been mass mobilization against mediocre celebration. Most disheartening is how the youth whose future is under jeopardy if that is at all the future has not already been jeopardized is uninterestingly accepting these acts of leaders as a norm.
Under normal circumstances, a youth who hopes to inherit a country in sound economic, social, educational and political health should have been livid at the trend of things. We would have pulled our forces together so as to be a force to reckon with. History has shown not ones not twice but on several times that when people are mobilized they can make demands and set the agenda. This therefore is a clarion call to all youth to begin to question the current status quo.
In conclusion, I think the youth have stood aloof as disinterested bystanders for far too long and must as a matter of urgency begin to participate in the goings-on in the country on the basis of ideas. We, as a youth myself should be wary of the divide and rule tactics of the unscrupulous politicians. Even as we affiliate with different political parties, let us come to the table with the core issues bedeviling our nation and not kowtow to the whims and caprices of selfish politicians.
For those of us who want to venture into advocacy, let us advocate with the politeness and firmness that will appeal to the conscience of leaders and not with the arrogance that will inflame passions. Let us begin to change ourselves before we try to change anything. This is because if you want to change the world, you must first change yourself.